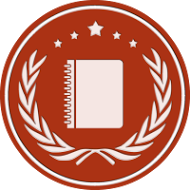 NEW YORK, N.Y. (PRWEB) February 13, 2017
10 Best CRM recently selected the winners of its Best CRM Software awards for February 2017, with Pipedrive, Infusionsoft and Salesforce.com capturing the top honors.
10 Best CRM is a reputable organization that regularly reviews CRM software solutions available in the marketplace. Their objective is to build a comprehensive online directory that will let any business owner or decision maker find the best customer relationship management application for their needs. They do this by organizing the CRM solutions by category and ranking them based on their performance and quality. Those that their team of CRM experts have found particularly worthy of praise receive the Best CRM Software award. This award is now given out on a monthly basis as a way to encourage innovation and continued excellence in the field of CRM software.
Here are details about the top award winners for February 2017.
As the leading CRM software, Pipedrive is a CRM that provides a lot more than just a way to store lead and contact information. It includes a variety of features that let businesses of all sizes optimize their sales processes and make better decisions every step of the way. It has been chosen by over 30,000 companies around the globe, making it one of the most widely used CRM software tools in the business world.
Infusion is second on the list of best customer relationship management applications. Built by a team with more than 16 years of experience in developing quality software solutions that help small businesses grow and succeed, Infusionsoft offers the power and flexibility that smaller firms need. Its sales and marketing automation features have been carefully designed to deliver optimal performance for growing businesses. This CRM software lets users save more time by automating tasks that were previously quite tedious, supports e-commerce integration for businesses running an online shop and makes managing the sales process easier, reducing lost sales opportunities.
Top CRM software Salesforce.com is famous in the world of CRM software, offering customized solutions to businesses for the past sixteen years. This CRM software is used in a variety of industries, including retail, media, financial services, nonprofit organizations, government agencies, manufacturing, communications and more. The main Salesforce.com CRM software product is now entirely cloud-based, which eliminates the need for complex local software deployment. This CRM lets businesses of all sizes capture a greater number of leads, increase team member productivity, interact with customers better and close more deals. All of this comes in a simple cloud-based platform accessible from anywhere.
To learn more about this month's award winners, visit http://www.10bestcrm.com.