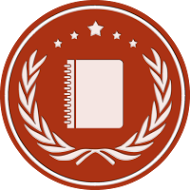 San Francisco, Calif. (PRWEB) November 18, 2015
10 Best CRM is proud to announce the candidates that qualify as the best CRM software developers in the United States and the other countries. The organization issues a monthly award to companies that specialize in developing the best customer relationship management applications. Strict criteria is used to determine which agency offers the most effective and functional CRM apps that can be used by businesses worldwide. 10 Best CRM analyzes the structural components of CRM software that should be compatible with various operating systems and platforms commonly used in office settings.
The top CRM software is NetSuite, which focuses on enterprise use. This particular platform is engineered to give managers an array of tools to handle the full life cycle of customer relationship management. For example, NetSuite is loaded with modules that can be used to track the details of transactions of a given customer. By using analytic tools in this software, managers can optimize all aspects of sales and other logistical operations. Whether there's a need to upsell or deliver exclusive offers to customers, CRM software by NetSuite has the right solutions for such business deals. The NetSuite package is also awarded for its design that is based on cloud technology, allowing users to access control settings remotely. In fact, cloud storage significantly improves sales for businesses while keeping down operational costs associated with physical hardware such as servers in office settings.
10 Best CRM also considers Oracle as a first-rate customer relationship management application that is versatile and affordable for all levels of business operations. Oracle's premium CRM software offers enterprise solutions that focus on streamlining sales, shipping and other aspects of retail and IT. This particular platform is designed to work well with cloud networks that offer secure storage of sensitive data such sa payment information used by customers. Cyber security is an essential component of CRM applications that are included in Oracle. Therefore, online stores can rely on the multiple layers of virtual security to prevent data breaches. Oracle CRM is also designed to connect corporations and small businesses with consumers that are active on social media channels. Analytic tools in this application can be utilized to track the shopping patterns of individuals who discuss their purchases via posts on Facebook and Twitter.