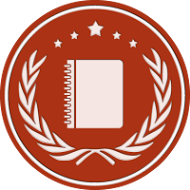 Weinheim, Germany (PRWEB) March 17, 2015
As part of its ongoing efforts to recognize industry leaders, 10 Best CRM gives out a series of awards to the leading companies in the CRM (Customer Relationship Management) field. Consequently, the organization has named the top 10 competitors in a variety of categories and has released its latest list of the 10 Leading CRM Software companies. The top three contenders on the list are SAP, Microsoft and Oracle.
SAP, a top CRM software firm located in Weinheim, Germany, is considered to be the Best CRM Software company. The software that they provide organizes and streamlines the salient aspects of a business, including sales, customer service, marketing, and human resources. This company preconfigures its software so that it is tailored to the specific needs of each individual industry and client. The software removes functions that a specific business will not need, since SAP is determined to give each client the optimal experience and they know making the process as expedient as possible will make clients' lives easier.
Oracle, based in Redwood Shores, California, is second on the list and is well known for its superior CRM applications. These applications organize the social, financial, and logistical parts of a business, so that the business can use the application as part of a streamlined and efficient routine. Through its leading CRM software, Oracle offers the strategies that any individual business would need by incorporating the top practices of the specific industry to which that particular business belongs. This line of software is optimal for the best customer service possible, as it includes a vast array of options that combine information from all of the relevant areas within the operations of a business.
Microsoft, a leader in the CRM software field, is third on the list. Based in Redmond, Washington, the company emphasizes dynamics in their CRM software. In fact, a line of CRM software from Microsoft is actually called Dynamics. Like other software in this category, Dynamics automates several aspects of business, including service, marketing, and sales, so that the organization is streamlined and the customer's experience can be planned out well. The owner of a client's business can offer consistent excellent customer service, using advanced techniques in upselling and marketing to make the experience optimal for each individual customer. This line of software contains a series of comprehensive features that employ native Outlook usability, as well as other features that are unique to Microsoft at a very competitive price.