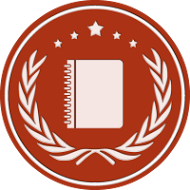 NEW YORK, N.Y. (PRWEB) March 27, 2017
Awards organization 10 Best CRM recently bestowed special recognition on Pipeline Business, Infusionsoft and Salesforce for being the top CRM software for March 2017.
One of the most vital aspects of business success is customer interaction, and businesses that want to find success must make time for each client and customer in order to showcase the reliability and personal touch of the brand. There are a number of ways to go about reaching this goal, but the best is through targeted and effective software designed specifically to manage customer relations. This software, often called CRM software, is crucial for brands that want to increase their client base while maintaining connections with their existing customers. There are tons of examples of qualitative CRM software on the market, but which products can actually supply results?
10 Best CRM works hard every month to answer that question, and they do so by using quantitative and qualitative analyses of every one of the top products in the field. They measure the efficiency of each piece of CRM software against a series of metrics that determines which is currently agreed upon as the best product. The results for March 2017 have recently been divulged to the public, and the top three products are outlined in detail below.
Pipeline Business, the winner of the Best CRM Software award for month March 2017, excels at activities and customer interactions. As a leading customer relationship management software option, Pipleline is an amazing tool that helps the sales staff focus on closing sales in a timely manner. It also tracks everything necessary to reach that goal. The software even has the ability to determine which projects and procedures are the most effective.
Top CRM software Infusionsoft was ranked as the second-leading customer relationship management software product for March 2017. Infusionsoft is a piece of software that has won multiple awards for its quality. In the United States alone, there are more than 125,000 brands that use Infusionsoft, which helps boost sales, discover leads, and promote conversion. Users can access all relevant information in a single location.
There are not many other examples of premium CRM software that are as trusted as Salesforce. That is why this software is primarily used by brands with large numbers of employees and is a fitting winner for this month's award. As a top CRM software, Salesforce helps streamline organization so that everything is all in one convenient hub, and this helps prevent miscommunications.
For more information about the March winners of the Best CRM Software award, visit http://www.10bestcrm.com.