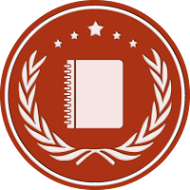 NEW YORK, N.Y. (PRWEB) April 25, 2017
Awards organization 10 Best CRM has selected the latest winners of its monthly award for Best CRM Software. For April 2017, Pipedrive was chosen as the top honoree in this category.
Customer relations management systems are something of a requirement for brands that are trying to optimize and maximize their sales potential. Software such as this is designed to make the sales process much simpler, which allows the sales team to focus on closing sales and converting leads. Many of these systems work to automate the most tedious aspects of the sales process, but how can brand leaders know which CRM software suites are the best? 10 Best CRM hopes to answer that question with their comprehensive monthly rankings.
The experts at 10 Best CRM use their proprietary algorithm to weigh the differences between the most trusted CRM software products. This creates a ranking of the best pieces of software starting with the best in the first spot. They update their list every month in order to keep them current since the markets can change so quickly. The full list of all winners is available online, and the top three are detailed below.
Pipedrive, the top CRM software for April 2017, is a software suite that provides the tools for businesses to grow in ways that are effective, practical, and reliable. The software understands how to track the sales process so that sales teams can better understand what steps to take to close more deals in a timely manner. Pipedrive is used by thousands of teams.
Leading CRM program Infusionsoft was named second in this category for April. Infusionsoft is an automation system that has been in use for more than a decade by thousands of businesses. The tools available in Infusionsoft give the consumer an online shopping experience unlike any other, and the software tracks the most important customer information so it can be accessed at a moment's notice.
Salesforce.com is a cloud-based software system that is exceptionally easy to use. Like other top CRM software, Salesforce.com is accessible anywhere with a web connection. Used by more than 150,000 businesses every day, the software can delegate tasks, track contacts, set calendars, and send communications all from a single intuitive interface. The tools for contacting other members of the team are especially comprehensive, and it's like having a meeting in an instant.
For learn more about the award winners, please visit http://www.10bestcrm.com.