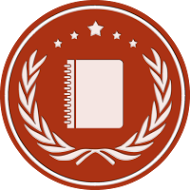 SAN MATEO, Calif. (PRWEB) January 25, 2016
10 Best CRM, a respectable website that specializes in regular evaluations of the top customer relationship management software options available to businesses, named Netsuite in San Mateo, California, as its best CRM software choice for January 2016. This monthly award is still new for the website.
The Netsuite CRM software is distinctive because it enables businesses to experience convenient 360 degree customer views, which can enhance productivity significantly. As a top CRM software, Netsuite CRM gives businesses an abundance of information, beginning from the lead stage going all the way to purchase, fulfillment and beyond. This software is associated with perks such as lead-to-cash efficiency, easy organization of international sales and better sales via commission control, upsell and forecasting.
Oracle from Redwood Shores, California is the second software name on 10 Best CRM's list of leading customer relationship management software for January 2016. The goal of this software is to aid businesses in establishing strong communication techniques with customers through brick and mortar shop locations, mobile applications and social media sites. This software is capable of helping businesses that want to make the online ordering process simple and convenient for all customers.
Top CRM software SAP from Weinheim in Germany is the third solution that was named by the 10 Best CRM team. This CRM software can be highly beneficial for all businesses that care strongly about customer engagement practices. Businesses that want to strengthen customer engagement styles frequently use SAP software. This software blends elements of thorough customer service, sales, commerce and marketing to simplify customer engagement for businesses. This CRM software has been used by many prominent companies and organizations. Examples include Discount Tire, Sloan Valve, the NHL (National Hockey League), Mohawk Industries, National DCP and Hallmark.
Other CRM software choices that are on 10 Best CRM's list include Microsoft in Redmond, Washington; Sugar CRM in Cupertino, California; Agile CRM in Sunnyvale, California; Salesforce.com in San Francisco, California; Vtiger in Sunnyvale, California; amoCRM in San Francisco, California; and Zoho in Pleasanton, California. 10 Best CRM also gave special mentions to Workbooks CRM from Reading, England and Solve CRM from San Francisco, California, among a number of other choices. The priority at 10 Best CRM is to give businesses the chance to learn about the finest CRM software choices that may be available to them.