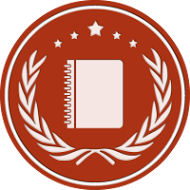 New York, N.Y. (PRWEB) November 28, 2016
10 Best CRM, an organization that is dedicated to helping businesses find the most suitable CRM software for their needs, recently selected the winners of its November awards for the top CRM software. For the month of November, the winners of the Best CRM Software Award include Pipedrive and Infusionsoft.
The award is given to development firms that put together amazing CRM products. To select the award winners, 10 Best CRM has a team of experts that reviews many CRM software tools on the market. It then publishes this information to help businesses identify the top customer relationship management programs.
Made by a team of developers based in New York City, Pipedrive is a CRM software that lets businesses do more than just manage leads and contact information. As one of the industry's leading customer relationship management programs, Pipedrive provides insights into strengths and weaknesses related to a company's sales processes, allowing management to rapidly figure out solutions to boost sales numbers. Many companies using Pipedrive have reported that it made their entire sales team more productive, as they now have the information needed to do their jobs a lot more efficiently. The CRM software is fully cloud-based, making it accessible from anywhere and simple to deploy even for smaller businesses that do not have an advanced IT infrastructure.
Infusionsoft is a top CRM software that is preferred by many small business owners around the world. It has been created by a company that has over 15 years of experience developing business software to help entrepreneurs get their projects off the ground and allow small businesses to grow. Today, over 125,000 users take advantage of the functionality provided by this excellent CRM software. It has all the features that businesses need to optimize their sales activities and improve their overall performance. The software makes managing different kinds of contacts easy and convenient. It also comes with a variety of customer engagement functions that are particularly useful for companies that want to improve their online marketing strategies or make more sales by taking advantage of e-commerce.
For more information about the November award winners, visit http://www.10bestcrm.com.