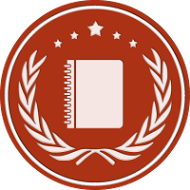 Mountain View, CA (PRWEB) April 25, 2016
Recently, 10 Best CRM released a new monthly award to honor the best CRM solutions in the industry. 10 Best CRM gave Base CRM the leading CRM solutions award for the month of April 2016.
Base CRM is a seasoned CRM solution that has been around for several years, which is why it has emerged as one of the best CRM solutions in the industry. Based in Mountain View, California, it is often thought to be a handy sales device that can assist businesses with the expansion process. Base CRM can be convenient for businesses, regardless of their exact sizes. It is often used for big businesses, small businesses and businesses that are medium-sized. Various highlights that are connected to this popular CRM solution are sales management, sales forecasting, lead tracking, email intelligence and sales intelligence.
Hubspot is 10 Best CRM's second-place winner for the month. Hubspot is a leading CRM solution that was created in Cambridge, Massachusetts, which is just outside of Boston. This streamlined program makes it simple for businesses to successfully integrate their snail mail, email, telephone and social media communication practices. It is also a helpful CRM program for businesses that would like to minimize data entry tasks. This CRM solution can be useful for businesses that need in-depth marketing and communication help. It can also be useful for businesses that like to carefully assess customer patterns. The CRM solution, lastly, provides users with the luxury of endless data storage.
Third on the list of providers of top CRM solutions is Veeva of Pleasanton, California, which caters to all different kinds of businesses. Businesses that are part of the research and healthcare services field regularly depend on Veeva's CRM solutions, for example. Other types of businesses regularly do, as well. Some of the specialties that are offered by Veeva are in-depth administrator training, community help and detailed support. While Veeva originated in the San Francisco region, it has offices in Europe, Asia and Latin America.
10 Best CRM also talked about the accomplishments of several other CRM solutions. These CRM solutions include San Francisco's amoCRM; Cupertino, California's Sugar CRM; Austin, Texas' Buzzstream; Chandler, Arizona's Infusionsoft; Irvine, California's Sage; and Sunnyvale, California's Agile CRM.
For more information about 10 Best CRM, visit http://www.10bestcrm.com.