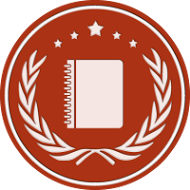 MOUNTAIN VIEW, Calif. (PRWEB) September 20, 2016
10 Best CRM, a directory that ranks content management system (CRM) software providers, recently awarded new monthly awards for excellence in the Best Comprehensive CRM Solutions category. For September 2016, Base CRM, Hubspot, and Veeva occupy the top three spots as the Best Comprehensive CRM Solutions companies in the United States.
According to 10 Best CRM, the ideal CRM system increases the sales performance of its user in the most cost-effective way possible. To accurately evaluate CRM providers, 10 Best CRM brings together professionals who have worked with online branding and management systems for years. The network uses an analytic review algorithm to evaluate ranking points that include reviews, website traffic, proprietary analytics, and online research.
Based on its evaluation, 10 Best CRM deems Base CRM the top CRM solution for September 2016. Located in Mountain View, Calif., Base CRM delivers an enterprise sales system that allows clients to integrate elements such as email, phone dialing, lead scoring, and sales reporting. It also has accompanying mobile apps for iOS and Android, and it exceeds the successful percentage of CRM implementations according to Gartner by 57 percent. Today, Base CRM has been adopted by over 7,000 customers; the company counts Barnes & Noble, Expensify, Knight Frank, Stryker, and Cisco among them.
Hubspot, which is based in Cambridge, Massachusetts, is ranked #2 on 10 Best CRM's list of premier CRM solutions. The company's main advantage is that its solution, called Hubspot CRM, is absolutely free. Customers who have taken advantage of the free solution include ViSenze, Trusted Shops, MacGuffin, iAdvize, and ClearPivot. With Hubspot CRM, users can store up to a million contacts, sync email and sales for capturing every form of communication, and manage the entire sales funnel in real time. Hubspot also provides complementary marketing and sales packages to boost CRM results.
Coming in at #3 on the list is Veeva, a leading CRM solution that is based in Pleasonton, California. Its solution, which is named Veeva CRM, is conveniently cloud-based. Also, it is integrated with components that include CLM for contract lifecycle management, Approved Email for faster communication, Cobrowse for guiding customers remotely through online interactions in real-time, and Events Management for conducting any type of event across the company. Veeva specializes in helping medical and research companies such as AstraZeneca, Pfizer, Merck, Medac Pharma, and AMGen.
For more information about this month's winners, visit http://www.10bestcrm.com.