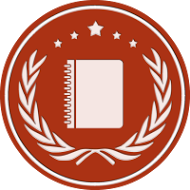 MOUNTAIN VIEW, Calif. (PRWEB) October 18, 2016
10 Best CRM recently presented awards for the Best CRM Solutions for October 2016. The top three winners for the month are Base CRM, Hubspot and Veeva, all of which are well-respected solutions in the marketplace.
Customer relations management, or CRM, is one of the most vital areas of business that is often overlooked. Brands sometimes forget that they need to project a consistent public image to their customers, and CRM software is one of the best ways for a brand to interact with their customers on a totally positive level that is most helpful for the brand's image. Millions of businesses throughout the world use CRM software to some degree, and as the digital landscape continues to expand, so will service providers that deal with that environment. 10 Best CRM has made it a personal mission of theirs to rank the very best in customer relations management solutions each and every month.
10 Best CRM uses a complex algorithm in order to rank the world-class firms that make the cut to the highest level. Only premium service providers make the final list, and their ranking is determined by their overall quality and efficacy as a digital marketing tool. The top winners for October 2016 are described below.
Base CRM landed at the top of the list of leading CRM solutions for October of 2016, and rightfully so. The premium software is well equipped to help manage all the details of a company in one single location. It allows any member of the team to track activity, view graphs that display pertinent info, and it updates in real time throughout the day. It is also significantly faster and more reliable than other systems.
Second on the list of leading CRM software solutions is Hubspot. It develops CRM software that is designed specifically to streamline sales objectives and reduce the number of sales members who have to focus on anything other than sales. By freeing the sales department from tracking customer activity, they can focus on closing more sales. The software is built to optimize any sales-based business, which is the majority of businesses.
Top CRM solution Veeva is the third-place winner for October. Veeva is specifically designed for medical applications, and it is able to provide services that help large-scale businesses like Pfizer, Merck, and Amgen. Veeva is a world-class CRM solution that is exceptionally powerful and reliable.
For more information about each of the winners, visit http://www.10bestcrm.com.