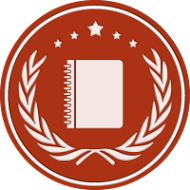 Layfayette, Colo. (PRWEB) April 21, 2016
10 Best CRM recently released the winners of the Best CRM Tools awards for the month of April. This new list, provided monthly, offers businesses of all sizes one location to research the customer relationship management (CRM) software to suit any need. As the flow of information controls the growth of every business, choosing from this list of leading CRM tools provides a solid foundation when accessing customer data. Each offering on the list offers a unique take on handling and utilizing customer information.
Select Hub, located in Layfette, Colorado, claims the coveted first-place position on April's list of best CRM tools. Their features-laden offering focuses on automation of business procedures. This tactic turns the more redundant processes into software functions, allowing employees to focus on clients. With more accessible sales force, companies have the opportunity to shape their brand image on a one-to-one basis. Consistent positive review and proven results propelled Select Hub to the number one spot.
Base CRM, a leading CRM tool originated in Mountain View, California, provides a unified sales platform. Their software creates a blend of advertising opportunities with business procedures to streamline efforts and avoid miscommunication. An extensive experience in mobile app development allows for deployment where the workforce is and keeps information available on almost any Internet-ready device. Base CRM makes use of current technological advancements to stay in the eyes and minds of consumers, giving clients greater opportunities to expand market reach and build brand loyalty.
Top CRM tool Highrise CRM provides an analytics-based response to marketing. Through incorporating current reports, practices may be refined for effectiveness and better resource allocation. Operating on real-world data keeps users of this software in touch with their consumer base, allowing for swift response to issues and continual improvement regarding customer satisfaction. This information-driven software keeps sales staff knowledgeable about customers and owners aware of issues about the company.
This new monthly award commends the top-performing CRM software tools as a starting point for companies in search of information solutions. Winners are based on a combination of research, reviews, previous accolades, services offered and in-house analytics, with final selection decided by a team of individuals with years of experience with CRM software.
To learn more about 10 Best CRM or any of the other organizations listed in this press release, visit http://www.10bestcrm.com.