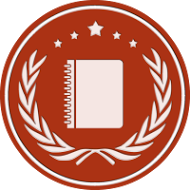 LAYFAYETTE, Colo. (PRWEB) May 18, 2016
10 Best CRM recently unveiled a new ranking system and awards for the Best CRM Tools. The May 2016 award winners are SelectHub, Base CRM and Highrise CRM, all of which are leaders in the industry.
Keeping track of one's most valuable clients is one of the most vital components of running a successful business. It's for this reason that 10 Best CRM has begun a monthly awards system to properly recognize the software providers and CRM platforms which can best serve a company. These are the best CRM tools which have been hand-picked based on their user friendliness, affordable pricing, and overall ease of use. If a company wants to make sure that it never loses track of an important client again, utilizing one of these award winning recommendations from 10 Best CRM might be an incredibly smart business move.
Based out of the small town of Lafayette in Colorado, SelectHub provides world-class service by providing a rapidly growing customer base with the top CRM tools on the market. This customer relationship management tool caters to clients not only in the Denver metro area, but in all English-speaking countries. As one of the top CRM tools, SelectHub's customer relationship management platform makes it an easy process to keep track of clients. Users can make notes, update preferences, and set reminders for when they need to contact them next. There's also an advanced reporting section that allows a user to view their customer relationships and progress at a glance, making it simple to find out which clients might need a little more attention.
In the hub of technological advancement, Base CRM was established in Mountain View, California. Being among the leading CRM tools, Base CRM stands out from the competition by offering an incredibly user-friendly interface that customers won't need a degree in computer science to start using immediately. This CRM tool caters to small businesses and enterprise-level entities as well. In order to best serve one's clients, Base CRM makes it a simple process to track, update, and monitor important customer relationships.
Highrise CRM found a spot on the 10 Best CRM's list of best CRM tools thanks to its affordable pricing, intuitive user interface, and advanced customer tracking and management features. While the Highrise CRM platform is simple to get started with, it offers a deep and robust set of features to allow users to manage their client relationships down to the smallest detail.
For more information about this month's award winners, please visit http://www.10bestcrm.com.