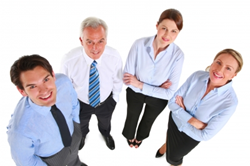 While our company promotes turnkey houses for sale, there are other alternatives that could be right for a person seeking housing industry investments
Miami, FL (PRWEB) March 03, 2015
Finding new ways to diversify money in the housing industry is now possible thanks to a new list posted at the JWB website at http://www.jwbrealestatecapital.com/best-crowdfunding-sites-real-estate. Any person can now browse the best crowdfunding sites for real estate investors to help identify new markets to build capital.
The posting of this list is meant to provide one definitive source to find different methods of earning income through alternative real estate investments nationally. The list provides some of the top companies that have now opened crowdfunding portals and a brief review is provided with the list.
"While our company promotes turnkey houses for sale, there are other alternatives that could be right for a person seeking housing industry investments," said a JWB Real Estate Capital source.
One disadvantage that is explained to investors in the new list that appears at the JWB website is the accreditation needed through some crowdfunding platforms. Because some investments can be restricted only to accredited investors, not every opportunity that is listed will be available to the average person.
"There are different ways to build money in real estate through rentals, REITs and 401K investing and these topics are covered on our website," said the source.
The JWB company has revised its page at http://www.jwbrealestatecapital.com/how-to-payoff-rental-mortgages-early to help investors payoff a rental home faster in 2015. New ways to save more cash and reduce overall monthly expenses are provided to working adults who own rental homes that still have mortgages.
About JWBRealEstateCapital.com
The JWBRealEstateCapital.com company helps to make it an effortless process to invest cash in different housing industry programs in the U.S. The company has diversified its own strategies to mix in new homes with its renovated rentals. The JWBRealEstateCapital.com company is regularly featured in top publications for its continued support for beginner investors.