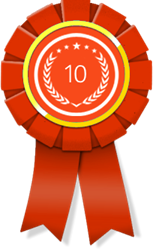 CULVER CITY, Calif. (PRWEB) April 23, 2015
Esteemed award organization 10 Best SEO issues a series of rankings to the top companies in various parts of the SEO industry. They have just released their rankings for the top dental SEO firms in the industry. The following is a short rundown of the top three firms on the list.
Ranked at the top of the list of best dental SEO businesses is eMarketing Concepts, located in Culver City, California. This firm works only with professionals in dental care and health care. As such, they know what they are doing in this arena, perhaps better than any other company. The talented staff has the experience and confidence to add SEO content into websites that will bring new patients into the offices of their clients. They will use all of the information relevant to the company to make SEO work in the best possible way. Additionally, they will embed different communication tools that will allow potential customers to interact with the dental firms as well.
The second-place contender for the title of Top Dental SEO Firm is Higher Visibility, based in the city of Memphis, Tennessee. This company recognizes that its clients are more than just dentists. They are also small business owners who survive and thrive off of their profits. As such, they will help their clients incorporate dental SEO into their websites in the best way possible to bring in more patients. Primarily, they will merge just the right words into the text of what clients already have, and they will make sure that the words appear frequently enough so that they will push these websites to the top of search engines, making them more visible to potential patients.
DDS Rank, based in the city of Lincoln, Maine, is Number 3 on the list. In the fashion of a top dental SEO company, DDS Rank will guarantee all of its clients that they are able to increase the traffic for any website significantly. They care about all of their clients and want to work with them to act in their best interests. They have SEO experts who are able to make sure that the website will appear at the top of many lists of search results, so that all sorts of potential customers will be directed to it.
To learn more information about the awards, visit http://www.10bestseo.com.