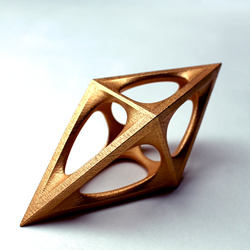 Worlds' Best Designs Are Highlighted
Como, Italy (PRWEB) April 16, 2014
Today, A' Design Award & Competition (designaward.com), the international juried design accolades announced its results; 758 winners from 77 countries in 74 different design disciplines. Given the number of competing countries (208) and winner countries (77), A' Design Award & Competition has officially become the worlds' largest and most diffused design accolade in 2014, superseding any and all other award programs for good design. See award-winning designs in 2014 here: http://adesignaward.com/press-packs.php.
The internationally influential 50-person jury panel composed of established scholars, prominent press members, creative design professionals and experienced entrepreneurs voted all entries with great care and attention to their details and presentation. Each entry was assigned a score from 0 to 100 by each jury member voting them. Jury members were also allowed to cast negative votes for issues relating to entry guidelines or intellectual property rights. Before final score calculation, raw evaluation scores were weighted based on evaluation criteria, the expertise of jury members, and classification of jury members to determine the real-raw scores. For each category, standard deviation was calculated and Gauss error function was used during conversion of the calculated normal distribution to approximated cumulative standard normal distribution within ranges of 0 to 100. Award status depended on the calculated z-score as long as the threshold for minimum raw score requirement for each category was met.
Platinum, Gold, Silver, Bronze and Iron A' Design Awards were given for Good Spatial Design (Architecture, Interiors, Urban and Landscape Projects), Good Industrial Design (Furniture, Machinery, Vehicles and Household Appliances), Good Communication Design (Graphics Design, Marketing, Websites and Advertisements) as well as Good Fashion Design (Garments, Accessories and Footwear). To disseminate award winning designs, several platforms were established such as the DesignMag.org which showcases award-winning designs, and the Design-Interviews.com which publishes interviews with the awarded designers.
Winners were given the "A' Design Prize". The A' Design Prize is a coveted and comprehensive winners' kit for awarded designs which includes but not limited to: international design excellence certificate in metal frame, invitation to the exclusive gala-night and award ceremony in Italy, online + offline exhibition of awarded projects, A2 poster of awarded projects, hardcover printed best designs' yearbook publication, special 3D printed metal award trophy in luxury black box, project translation to 20+ languages in order to truly reach international audiences, an exclusive interview with the winner, press release preparation and distribution, license to use "A' Design Award Winner Logo" in winners' communication, promotion of awarded works to thousands of other publications, media appearances through press partners, inclusion in World Design Rankings as well as access to further marketing and PR tools.
About A' Design Award & Competition
Organized annually since 2009, projects that focus on innovation, technology, design and creativity are awarded with the A' Design Award; the symbol of excellence for creative design and development. Designers and brands worldwide are called to take part in the accolades by entering their best works, projects and products. The ultimate aim of the A' Design Award & Competition is to heighten the awareness for good design and to create incentives for designers and brands from all countries to come up with better products, services and systems that benefit mankind. A' Design Award & Competition pushes worldwide designers and brands to create products and projects that offer additional value, increased utility, superior aesthetics, efficiency, sustainability and performance. Read more about A' Design Award & Competition at http://www.whatisadesignaward.com.