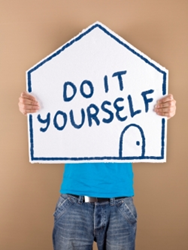 Do it yourself home alarm systems are a popular way for homeowners to save extra money on typical installation costs.
Detroit, Michigan (PRWEB) January 29, 2014
With the growing popularity of do-it-yourself alarm systems, the present costs of setting up home security solutions for homeowners is substantially lessened. The amount of savings that this kind of alarm system could give is enough to opt out of alarm systems that need to be professionally installed.
The arrival of alarm systems with do-it-yourself installations came with the availability of cellular and wireless systems. These systems have abolished the need to do wiring and could be set up by customers themselves using a few simple tools.
AlarmSystemReport.com has announced its list of Best Do-It-Yourself Alarm System Companies for 2014 after a comprehensive review of the different alarm system companies in the market. The criteria used in the selection process were price, quality of equipment, ease of installation, customer services history, and technical support.
The following are the companies that made it to Alarm System Report's list: FrontPoint Security, LifeShield Home Security, Protect America, and Vivint Home Security.
Leading the list is FrontPoint Security; according to AlarmSystemReport.com, its systems require easy do-it-yourself installation using the latest GE Wireless technology. A "Set-Up Guide" with easy to follow instructions comes with the purchase of the system. Its set-up process only takes about 30 minutes and most customers have done it easily without calling the company for technical support.
Another alarm system in the list is Lifeshield Security. With its do-it-yourself installation feature, most customers were able to have their system up and running in less than an hour without any technical support coming from the company. Both customers with experience and no experience could set up Lifeshield alarm system in no time.
Meanwhile, Protect America uses the GE Wireless alarm systems with the GE Simon XT that are designed as simple do-it-yourself systems. Anyone can just simply follow the instructions that come with purchasing the system. It also has instructional videos available online in case customs prefer visual samples. It has a "plug and play" design set-up that makes the installation process very easy.
Alarm companies like Vivint use systems from 2Gig Technologies that also have a do-it-yourself installation features. Its alarm systems, according to AlarmSystemReport.com, are top of the line and are considered one of the best in the industry. These alarm systems are wireless for simply do-it-yourself setup.
These Do-It-Yourself alarm system companies among the most popular alarm systems in the industry. AlarmSystemReport.com made sure that these companies in the list offer excellent products and services at reasonable costs.
AlarmSystemReport.com's do-it-yourself alarm system reviews were made to extensively discuss every aspect the of alarm system company. Complete phone numbers of the featured alarm companies were also included so that customers could directly inquire to their prospect or choice.
About AlarmSystemReport.com
Anything that is needed to know about home alert systems could be found at AlarmSystemReport.com. With its thorough alarm system reviews, this recognized website is backed up by security system experts. It offers timely and unbiased information to help customers in finding the best home alarm system solution for them.