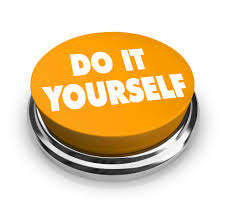 Many homeowners are opting towards do it yourself home alarm systems, now with these reviews the decision making process is easy.
Indianapolis, IN (PRWEB) January 08, 2014
The winners of Alarm System Report's 2014 Best Do-It-Yourself (DIY) Alarm System Companies in the country are FrontPoint Security, LifeShield Home Security, Protect America, and Vivint Home Security. Each of these winning alarm system companies was thoroughly assessed in the following aspects – affordability, ease of installation, customer service, technical support, quality of equipment, and flexibility of pricing.
All four winning DIY alarm system companies offer generally cost-effective and easy-to -install security solutions to homeowners. They offer alarm systems that takes only less than an hour to install. Most of these companies programmed alarm systems prior to shipping it to customers. Upon receipt, the only thing that customers need to do is to follow the simple instructions that are attached to the package.
No prior experience is required and tools are hardly needed in the do-it-yourself installation process. It is as easy as plugging in the main Control Panel, placing the wireless sensors, and contacting the alarm company to have the system activated.
Alar System Report's review also emphasized DIY alarm systems' mobility feature. It highlighted the fact that uninstalling DIY systems is as easy as installing it. Readers, however, are reminded to inform the alarm system company once they plan to move the system.
AlarmSystemReport.com's review of 2014 Top DIY Alarm Systems also provided premium information on alarm system discounts and coupons. It is the goal of the review site to make it easy for readers to find special promotional offers and packages from the featured alarm system companies. Complete phone numbers of the featured alarm companies were also included so that readers could directly call and ask for any unadvertised deals going on.
Alarm System Report also encouraged readers in its review to personally call up their prospect companies to seek advice on the best alarm system for their home or business set-up and to clarify information that needs to be clarified. According to the review site, it is better to directly negotiate with the companies most of the time
Alarm System Report also set up a Contact Form in its website. This is where readers could sign up to receive a price quotation from the alarm company of their choice.
Alarm System Report's do-it-yourself alarm system reviews covered all facets of alarm system purchase, installation, usage, and maintenance to help readers decide on which DIY alarm system company matches their specific needs and preferences. Extensive, fair, and transparent, these reviews enable readers to easily weigh the pros and cons of the top alarm systems, make practical comparisons of them, and subsequently make the right purchasing decision.
About AlarmSystemReport.com
AlarmSystemReport.com is a trusted site that provides unbiased and timely information on everything shoppers need to know about alarm systems. With the help of security system experts, the site reviews the top alarm system companies in the market and provides a definitive guide to finding the best deal possible for readers.