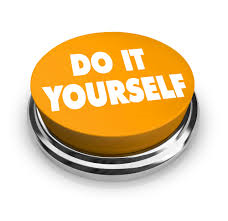 Choosing to go with a DIY alarm system can save you a lot of cash. Make sure you are making a wise investment and choose a dependable company to provide you with your product and service.
Fort Worth, Texas (PRWEB) February 26, 2014
DIY alarm systems have become very popular for many homeowners looking for a way to secure their home. More and more are leaning towards these types of systems due to their practicality and affordability. Also, there is no longer a need to call a professional to get the system up and running because that is now something the homeowner can do by him or herself.
With so many companies claiming to offer what they say are the best systems, how is one to know which is which? Alarm Systems Report shines a guiding light to those in search of the best DIY system with the launch of their 2014 list of the best DIY home alarm systems list. These experts have diligently combed through various products and companies available in the market today to come up with a concise list of top picks for home protection.
Alarm System Report's list of the best DIY alarm system companies for 2014 comes complete with information about company overview, its reputation, product price rage, features, hardware, installation process, client feedback and other information needed to make the best decision possible. By going into detail, readers get honest and unbridled advice to determine which company will suit them best.
Getting the best service and value is important for every American. That is why the 2014 list also considers the technical and customer support offered by the chosen top companies matter so much. After all, who wants to be left hanging when a DIY home alarm system breaks down? It always pays to have able and capable people at the other end of the line. Alarm System Report reveals the companies with a positive reputation when it comes to after sales support.
The company reviews are in-depth and informative. They contain enough detail to help the homeowner ask the right questions after narrowing down the choices based on Alarm System Report's recommendation.
Visit Alarm System Report today to browse its list of the top DIY home protection companies for 2014.
About AlarmSystemReport.com
Alarm System Report is the foremost name when it comes to product and company reviews, smart blog posts, and interesting articles about home alarm systems. It is the go-to resource for people looking to invest in a home protection system that is a cut above the rest. The website is also a tool for getting the best deal possible through discount codes that translate to savings. Alarm System Report keeps readers up-to-date with the latest in alarm system trends. From products, companies, to technology—one expect nothing but the best and most current information posted live at AlarmSystemReport.com. Visit AlarmSystemReport.com today to discover the site so many trust for their protection and security.
# # #