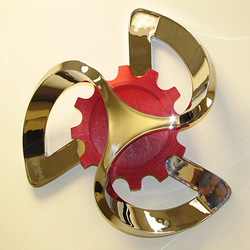 San Francisco, CA (PRWEB) June 05, 2015
BestHostingForASP.NET, a professional ASP.NET resource website, now figured out the best DotNetNuke hosting providers for 2015. The conclusion is drawn based on reviews of more than 100 web hosts, focusing on ASP.NET features, price, uptime, server response time and technical support.
The best DotNetNuke hosting providers are Arvixe, Host4ASP.NET and WinHost. They all pride themselves in providing ASP.NET hosting services with a combination of unmatched reliability and affordability.
Arvixe, formed in 2003, includes a range of hosting products that cover shared hosting up to dedicated servers field. For any website owners who want to buy a Windows hosting plan using the BWH360 coupon code, this company grants a 30% discount. The price of PersonalClass ASP is $3.5/mo only.
In the WebSitePanel control panel, Arvixe customers can use a one-click installer to install DotNetNuke automatically. Each hosting plan is 100% compatible with DotNetNuke by offering MSSQL 2012, Windows 2012 operating system and MySQL 5.
Arvixe uses powerful software and hardware solutions to ensure the performance of DotNetNuke sites. Their data centers, located in New Jersey, Dallas and Chicago, are backed by multiple bandwidth providers and uninterrupted power supply.
Host4ASP.NET provides quality DotNetNuke hosting service for individuals and small business starters. This company has total three DotNetNuke hosting plans – Basic, Advance and Business. Each plan comes with various development features, such as SQL server 2012/2014, Windows Server 2012 R2 with IIS 8.5 and .NET framework.
As a reputable name in the hosting industry, WinHost offers three upgradable hosting plans for DotNetNuke users. This company supplies every hosting account with one-click app installer and the maximum dedicated memory. The basic plan only starts at $3.95/mo.
Apart from the pricing and features, the three providers also have advantages at those listed aspects.
1. Worry-free refund Guarantee. Arvixe guarantees a full refund within the first 60 days of purchase, while Host4ASP.NET and WinHost promise a 30-day full refund and a pro-rated one thereafter.
2. 24x7 customer support. All the companies allow troubled customers to contact the support center through phone call, live chat and email. Their support staffs are proved to be helpful and responsive.
3. Satisfying uptime. Arvixe, Host4ASP.NET and WinHost guarantee 99.9% uptime. Based on testing results, their actual uptime is well above 99.9% in most months.
For more information, visit https://besthostingforasp.net/dotnetnuke-hosting/.
About BestHostingForASP.NET
BestHostingForASP.NET is a professional review site that focuses on ASP.NET hosting service, aiming to help personal and small businesses to pick out the right solution.