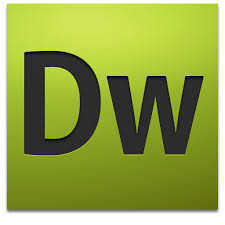 Websites Created With Adobe Dreamweaver
(PRWEB) July 19, 2014
Threehosts.com introduces top real websites created with Dreamweaver. Their list is available at http://www.threehosts.com/ratings/examples-sites/dreamweaver-showcase.html.
Users who are uncertain about choosing Adobe Dreamweaver to make their websites are often interested in seeing some real sites built with Dreamweaver before making their decisions, so Threehosts.com presents popular real websites designed with this application.
The sites selected by editors at ThreeHosts.com represent a variety of websites. Dreamweaver is becoming a well-adapted program among web developers, web designers and site builders. Over the course of its lifetime, many webmasters have chosen Dreamweaver to deliver their sites on the web. ThreeHosts.com has selected a few fantastic examples to give users an idea how designers are leveraging Dreamweaver to build stunning online websites.
Adobe Dreamweaver is a web design and development application that provides a visual WYSIWYG editor and a code editor with standard features. The Design view facilitates rapid layout design and code generation as it allows users to quickly create and manipulate the layout of HTML elements. It is far more than a simple HTML editor. With its support for a great number of scripting languages (PHP, ASP, CSS and more), Dreamweaver is the most powerful, most fully featured web developer tool. Dreamweaver features an integrated browser for previewing developed webpages in the program's own preview pane in addition to allowing content to be open in locally installed web browsers. Adobe Dreamweaver software empowers designers and developers to build standards-based websites with confidence. Website designers can design visually or directly in code, develop pages with content management systems, and accurately test browser compatibility. It is an industry standard for a web development environment. It allows any type of users, from beginners to professionals, from designers to developers, to easily and conveniently create simple or complex dynamic websites.
About Threehosts.com – Threehosts.com is a reliable resource for web hosting reviews and ratings, including non-commercial hosting and eCommerce. They provide a list of top 3 affordable web hosts. Their experts have been evaluating web hosting providers for years, and now they present the information in an easy to understand format that helps the consumer make the best choice when choosing a proper web host for their personal and business websites.