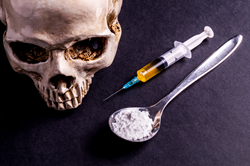 "It often occurs in my rehab facilities that a new client will tell us that they had no idea what was in the drug they ingested, but, because everyone else was using it, they thought it would be okay,"
Manistee, Michigan (PRWEB) May 14, 2015
As the founder of Best Drug Rehabilitation, Per Wickstrom is very vocal about his ongoing efforts to help eliminate the problems of substance abuse and addiction in our society. In an effort to inform people of the dangers that await a person who chooses to use drugs, Per has a new blog post that talks about a new and deadly trend that has been making an appearance in emergency rooms around the country. Street dealers of heroin have begun cutting the purity of their product with a chemical called Acetyl Fentanyl, a quasi-legal substance that has similar effects as heroin.
"It often occurs in my rehab facilities that a new client will tell us that they had no idea what was in the drug they ingested, but, because everyone else was using it, they thought it would be okay," Per says in his blog. "Now, with this new combination of heroin and acetyl fentanyl, many addicts won't even make it to the doors of a treatment facility, and I find this unacceptable."
As the Drug Enforcement Administration has not put this substance on its classification schedule, it is not currently illegal in the US. It has caused a number of overdoses, but the real danger lies in the misdiagnosis of the patient. Emergency medical attention for heroin overdose usually uses Naloxone, which has no effect on Acetyl Fentanyl. However, since the effects of real heroin and this "fake heroin," Acetyl Fentanyl, are so similar, doctors will often continue to treat for a heroin overdose without realizing the involvement of the other deadlier substance.
In his blog post, Mr. Wickstrom urges his readers to spread the words about this dangerous new combination to as many people as possible, especially to doctors so that they can look out for the possibility of Acetyl Fentanyl involvement in a heroin overdose. By making people aware of this emerging new problem, Per hopes to help people to get the proper treatment that they need in event of an overdose so that they can survive to overcome and recover from their addiction.