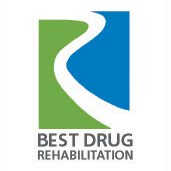 Care Fare is a great way for people of all ages across the area to learn more about the do's and don'ts of healthy living.
(PRWEB) January 09, 2015
On Saturday January 10, 2015 from 10:00am until 12:00pm, staff from Best Drug Rehabilitation will join together with employees from the City of Manistee and students from local schools to take part the area's second annual "Care Fair".
The special event, which will take place at the Manistee United Methodist Church located at 387 First Street in Manistee, MI, will offer a wide range of information regarding healthy living, including: advice on nutrition, fitness, exercise, dieting, organic gardening and more. Attendees can also take part in dance classes, enjoy healthy soup, and enter for a chance to win door prizes. There is no cost to attend.
"Care Fair is a great way for people of all ages across the area to learn more about the do's and don'ts of healthy living," commented Best Drug Rehabilitation's CEO Per Wickstrom. "And at the same time, it's a wonderful opportunity for our team to support the community and give back."
Added Per Wickstrom: "And given that many New Year's Resolutions include some aspect of healthier living – whether it's to lose weight, eat healthier, exercise, reduce stress and the list goes on, Care Fair's timing couldn't be better!"
Additional information on Care Fair including contact details is available at http://manisteechamber.chambermaster.com/events/details/care-fair-262.
For all other information or media inquiries, contact Amber Howe, Executive Director BDR, at (231) 887-4590 or ahowe(at)rehabadmin(dot)com.
About Best Drug Rehabilitation
Best Drug Rehabilitation offers treatment programs, and believes that having family close by during a stay in rehab can make a big difference in whether or not the process is successful. Led by CEO Per Wickstrom, Best Drug Rehabilitation also understands that recovering from an addiction is an intense emotional and physical challenge, and as such provides clients with a comfortable and private space that is safe and free of anxiety. Ultimately, Best Drug Rehabilitation offers recovery geared to the personalized needs of each client, which is an option that makes the chance for long-term success much more likely.
Learn more at http://www.bestdrugrehabilitation.com/