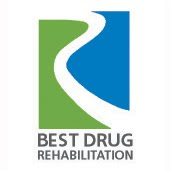 We were honored to kick off the fundraising, and to take a leadership role in support of such a worthy cause.
(PRWEB) August 12, 2014
On behalf of Best Drug Rehabilitation, Executive Director Amber Howe proudly donated $1000 at a special Elk Rapids High School Fundraiser on August 7, 2014 that featured special guest Herman Moore, a 4-time All Pro wide receiver who retired from the Detroit Lions after 11 stellar seasons.
The fundraising event took place during Elk Rapids High School's annual "Futures Game," in which returning baseball players and incoming freshman faced each other in a intra-squad exhibition. All funds raised during the game – including Best Drug Rehabilitation's $1000 donation that kicked-off the fundraising -- will be used by the Elk Rapids High School Baseball Team to improve their baseball field, which is in a state of neglect and requires significant refurbishing.
"Baseball and other high schools sports are an extremely important part of a community's social fabric -- and even more in smaller, tight-knit comities like Elk Rapids," commented Best Drug Rehabilitation's CEO Per Wickstrom. "And the benefits and impact extend far beyond victories on the field, court, rink or gym. They give kids opportunities and outlets that are positive, uplifting and pay dividends for the rest of their lives. They can also play a major role in helping kids avoid situations and influences that could eventually lead to drug and alcohol experimentation, abuse and addiction."
"It was a privilege to represent my amazing team at the Futures Game," commented Best Drug Rehabilitation's Executive Director Amber Howe. "We were honored to kick off the fundraising, and to take a leadership role in support of such a worthy cause. My only complaint is that they let Herman Moore throw out the first pitch. I know he's a sports legend, but I'd been working hard on my curveball. I guess there's always next year's game!"
For additional information or media inquiries, contact Amber Howe, Executive Director BDR, at (231) 887-4590 or ahowe(at)rehabadmin(dot)com.
About Best Drug Rehabilitation
Best Drug Rehabilitation offers treatment programs, and believes that having family close by during a stay in rehab can make a big difference in whether or not the process is successful. Led by CEO Per Wickstrom, Best Drug Rehabilitation also understands that recovering from an addiction is an intense emotional and physical challenge, and as such provides clients with a comfortable and private space that is safe and free of anxiety. Ultimately, Best Drug Rehabilitation offers recovery geared to the personalized needs of each client, which is an option that makes the chance for long-term success much more likely.
Learn more at http://www.bestdrugrehabilitation.com/.