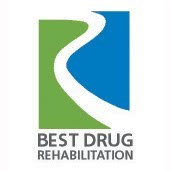 Today's young people are under an immense amount of pressure, and we need to show them that alcohol and drugs – including prescription drugs – aren't going to help them cope.
(PRWEB) December 03, 2013
A new video from Best Drug Rehabilitation is featuring an intimate and informative interview between Best Drug Rehabilitation's founder Per Wickstrom and former NFLer James Arnold on the growing problem of drug and alcohol abuse in America – particularly among today's youth.
"A big difference that I'm seeing with today's kids compared to my generation, is that more are following, and fewer are leading," commented James Arnold, who played in the NFL for 12 years with the Chiefs, Lions and Dolphins, and was selected to the Pro Bowl twice. "We need to educate and empower kids so that they can stand up and forge their own path; one that doesn't involve substance abuse. We also need to encourage them to follow their dreams, and to learn to listen to and trust their inner voice, which always knows the difference between right and wrong."
"I couldn't agree more with Jim's assessment and vision," commented Per Wickstrom. "Kids today are being introduced to drugs – whether illicit or prescription – at an alarmingly early age. We can't legislate the problem away, and the so-called war on drugs that has endured for the last four decades has been soundly condemned as a total failure by virtually everyone, including those who at one time were fierce war on drugs advocates. The only weapon we have in this war is education and awareness, and that starts in communities, schools and homes -- not prisons, courts and legislatures."
Best Drug Rehabilitations new video that features the treatment facility's CEO Per Wickstrom interview with Jim Arnold is available at http://www.youtube.com/watch?v=wMrXMEKTvZo.
For additional information or media inquiries, contact Amber Howe, Executive Director BDR, at (231) 887-4590 or ahowe(at)rehabadmin(dot)com.
About Best Drug Rehabilitation
Best Drug Rehabilitation offers treatment programs, and believes that having family close by during a stay in rehab can make a big difference in whether or not the process is successful. Led by CEO Per Wickstrom, Best Drug Rehabilitation also understands that recovering from an addiction is an intense emotional and physical challenge, and as such provides clients with a comfortable and private space that is safe and free of anxiety. Ultimately, Best Drug Rehabilitation offers recovery geared to the personalized needs of each client, which is an option that makes the chance for long-term success much more likely.
Learn more at http://www.bestdrugrehabilitation.com/.