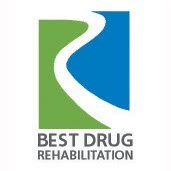 Shane is absolutely bang on when he talks about the influence that sports heroes have on young people.
(PRWEB) December 30, 2013
A new video interview from Best Drug Rehabilitation is featuring a discussion between CEO Per Wickstrom and former SEC and Big 12 standout Shane Power on America's drug and alcohol epidemic.
"We need to be leaders in our community, and being a leader means being a servant," commented Shane Power, who led his teams to the SEC championship in 2003-2004, and the Big 12 championship in 2001. "We need to tell kids the truth about drugs and alcohol abuse and addiction. We have to show them the way. People like me have to lead by example and get out there in the community. All of us, at one point in our lives, have veered off a little bit – but some of us were lucky and had a mentor come into our lives and put us right back on the straight and narrow."
"Shane is absolutely bang on when he talks about the influence that sports heroes have on young people," commented Per Wickstrom. "And with him out in the community, there's a greater chance that more current and former athletes, as well as other high profile role models, will follow his example and decide to make a difference!"
Best Drug Rehabilitations new video that features the treatment facility's CEO Per Wickstrom interview with Shane Power is available at http://www.youtube.com/watch?v=ZjE4kpZzJE0.
For additional information or media inquiries, contact Amber Howe, Executive Director BDR, at (231) 887-4590 or ahowe@rehabadmin.com.
About Best Drug Rehabilitation
Best Drug Rehabilitation offers treatment programs, and believes that having family close by during a stay in rehab can make a big difference in whether or not the process is successful. Led by CEO Per Wickstrom, Best Drug Rehabilitation also understands that recovering from an addiction is an intense emotional and physical challenge, and as such provides clients with a comfortable and private space that is safe and free of anxiety. Ultimately, Best Drug Rehabilitation offers recovery geared to the personalized needs of each client, which is an option that makes the chance for long-term success much more likely.
Learn more at http://www.bestdrugrehabilitation.com/