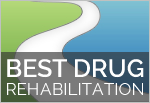 Education is our number one tool in solving the problem of addiction that faces our nation today
(PRWEB) April 03, 2016
Those who may be struggling with addiction, or are witnessing a loved one go through that struggle, may in interested in a new video released by Best Drug Rehabilitation, a holistic treatment center for substance abuse located in Manistee, MI, which takes a detailed look at how addiction can affect a person's brain. The recovery facility has also posted a blog entry that corresponds with this video, which examines the subject matter a little more in-depth, analyzing the testimonials from the patients and staff as well as looking at addiction and treatment statistics from the National Institute of Health. This information, coupled with the new video release, makes a powerful statement against drug and alcohol abuse.
"Education is our number one tool in solving the problem of addiction that faces our nation today," commented Best Drug Rehabilitation founder Per Wickstrom. "We must understand the nature of addiction – its causes, its effects, and its potential solutions - in order to combat this faceless enemy. For those of us in recovery, understanding why we have these urges to use is vital to learning how to stay substance-free. It is our hope that this video can help strengthen the resolve of those struggling with addiction by breaking it down to its basics, and maybe save some lives in the process."
The video, which is available for viewing on the Best Drug Rehabilitation YouTube channel, features interviews with patients and staff from the recovery center, discussing the thoughts that go through the mind of a person struggling with addiction and the changes to the chemical makeup of the brain that occurs as a result of long-term substance abuse.
Best Drug Rehabilitation Patients Featured in Video
Ben M. and Kathryn M. are two BDR patients who are featured in the video. They shared their first-person perspectives on the changes that they went through in addiction, and their inability to stop regardless of how much damage was caused.
"You'll put yourself in places that you swore you would never be," Ben says of his compulsions. "You'll do things you swore you would never do. You'll hurt people you wished you'd never hurt or never wanted to hurt. I have a daughter and it wasn't enough to stop me from still going out there and getting high. It's one of the worst feelings in the world, waking up every day and just knowing that, you know, your mission is to just get high every day."
"It's something you can't control," Kathryn adds to the discussion. "You can control it once you see that you do have a problem. You're ruining your entire life when you're feeding your addiction, and it really is something that alters you – mind, body, and spirit. It's affecting you in every single way."
Gina, a nurse at Best Drug Rehabilitation who has seen more than her fair share of substance abuse cases, gave a more clinical assessment of addiction.
"It releases dopamine," she says (dopamine is a naturally occurring chemical in the human brain that controls "reward-motivated behavior" – anything that feels good or makes us happy is an effect of dopamine). "Next time as they're taking the same drug, they're not going to get that same rush, and people are constantly going after and chasing that. Every time they use it, their body gets more tolerant so they have to use more."
The Best Drug Rehabilitation treatment program is designed to help their patients focus on the causes of their addictive behaviors rather than the symptoms. They discover why they are drinking or using drugs, and they address those issues in a healthy and positive manner.