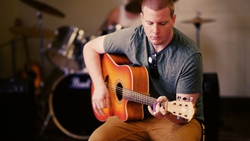 Addiction is a difficult thing for any family to go through
Manistee, Michigan (PRWEB) July 28, 2016
As they strive to provide a ray of hope for those who may feel that they are in a hopeless situation, Best Drug Rehabilitation, a holistic treatment center for substance abuse located in Western Michigan, has released four new graduate testimonials in their "Success Stories" video series. The videos invite viewers to hear about these graduates' histories of addiction, their breaking points, and what they found to be most helpful in their recovery at the treatment center.
"Addiction is a difficult thing for any family to go through," commented Best Drug Rehabilitation founder Per Wickstrom. "Finding an effective treatment program at a professional recovery center shouldn't have to be, but many find it overwhelming. What program is right for me? How long will it take? Outpatient or residential? Our videos are produced with the hopes that we can help to make an already difficult time a little easier. If a person struggling with addiction finds the strength to seek help as a result of watching our videos, whether they decide to come to BDR for treatment or to go somewhere else – if these videos help save just one life – it was worth all of the effort."
This installment of graduate testimonials, which is available for viewing on the Best Drug Rehabilitation YouTube channel, feature four recent patients at the recovery center – Jenna, Cerisse, Kyle, and Graham. Each of these unique individuals has their own story to tell, and they share with the viewer what really made a difference in their lives and in their recovery from addiction.
The theme of these videos is focusing on recovery. According to BDR intake data, many of the people who come to their recovery center have been through rehab programs before with minimal success. Jenna and Cerisse were both patients who had enjoyed some sobriety, but relapsed – Cerisse was clean from heroin for 12 years before alcohol became a problem for her. Both realized through their program at BDR that they were focusing on things other than personal recovery, and that they hadn't addressed the underlying causes of their addictive behvaiors.
Kyle and Graham spoke about how different things at BDR were than what they had expected. Kyle, a little older than many of the patients at the treatment center, realized that even those young people had something to teach him. "Initially, I thought that I didn't want to be around the kids here," he says, "but I've learned from those kids." What Graham found most helpful was the variety of options available to him. "A lot of the places that you go, they choose for you," he explains. "You have choices here."
At Best Drug Rehabilitation, patients have a certain freedom in deciding their treatment strategy. With guidance from counselors and case managers, the patient explores any of the options offered in order to discover the path to overcoming addiction that is best suited to their individual needs.
Blog:
http://www.bestdrugrehabilitation.com/blog/success-story/focus- on-recovery- a- lifestyle-transformation/
Videos:
https://www.youtube.com/watch?v=iunbxy61Q0k
https://www.youtube.com/watch?v=MR3Jjj-gwRY
https://www.youtube.com/watch?v=QrPtS4A8-Wk