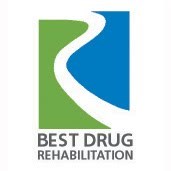 When people join forces in a spirit of help and hope, nothing is impossible.
(PRWEB) August 27, 2013
Per Wickstrom, the CEO of holistic treatment facilities including Best Drug Rehabilitation, recently took center stage at the Detroit's Hometown Heroes event in order to share a critically important message that, he believes, is going to ultimately win the war against drugs and alcohol addiction, and restore Detroit to its rightful place as one of the country's most productive and culturally significant cities.
"We can't win this war by reacting to what's happening and opening up treatment facility after treatment facility," commented Per Wickstrom, who struggled with addictions before ultimately finding a life-changing treatment solution about 15 years ago. "The only way to fix this is by supporting our youth. We need to have the courage and commitment to educate them so they can learn about the dangers of drugs and alcohol. We don't want them finding the answer to the question `What are narcotics?' from a dealer -- because by then it's going to be too late. By educating and empowering our young people, we'll win this war. Today's youth are tomorrow's heroes."
Added Per Wickstrom: "There are those who think I'm crazy for thinking that we can win this war, and I don't blame them for that attitude. But there's one thing I know for absolute certainty: when people join forces in a spirit of help and hope, nothing is impossible. The fact that I'm here today speaking and working with amazing people across Detroit to make things better -- instead of six feet underground which is where my path was headed 15 years ago -- is proof of that."
Per Wickstrom's speech to guests at the Detroit's Hometown Heroes event is available at http://www.youtube.com/watch?v=ZNEH5DwVlL8&feature=youtu.be.
For additional information or media inquiries, contact Amber Howe, Executive Director BDR, at (231) 887-4590 or ahowe(at)rehabadmin(dot)com.
About Best Drug Rehabilitation
Best Drug Rehabilitation offers treatment programs, and believes that having family close by during a stay in rehab can make a big difference in whether or not the process is successful. Led by CEO Per Wickstrom, Best Drug Rehabilitation also understands that recovering from an addiction is an intense emotional and physical challenge, and as such provides clients with a comfortable and private space that is safe and free of anxiety. Ultimately, Best Drug Rehabilitation offers recovery geared to the personalized needs of each client, which is an option that makes the chance for long-term success much more likely.
Learn more at http://www.bestdrugrehabilitation.com/.