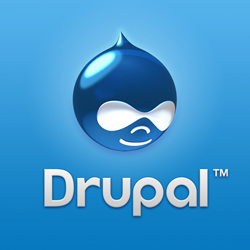 San Francisco, CA (PRWEB) July 15, 2014
PHPMatters, one of the largest resource sites for PHP, announces GreenGeeks, InMotion Hosting, Arvixe, HostMonster and WebHostingHub as the 5 best Drupal web hosting providers in 2014 due to their excellence in Drupal compatibility, website management tools, Drupal modules and themes, web hosting performance, and technical support.
All of the companies have been offering specialized Drupal hosting services for years. Besides, GreenGeeks, InMotion, Arvixe and WebHostingHub have been supporting the Drupal community with much effort, which enables them to be listed and recommended at Drupal.org. According to the investigation into customer reviews, the 5 companies are now enjoying over 90% satisfaction rates.
1) GreenGeeks
Serving thousands of Drupal based websites around the world, GreenGeeks has been devoted to providing green web hosting services. Powered by 300% wind energy, the service from this company is priced from $3.96/mo for subscribers going through this exclusive promotional link, 50% off the original $7.95/mo.
GreenGeeks uses enterprise hardware with Xeon processors, SSD drives and RAID 10 protection to get the uptime and speed of customers' websites covered. With nightly backups, all websites are protected against data loss caused by any reason. In addition, the company offers 1 free domain name for life.
2) InMotion Hosting
The web hosting services from InMotion are highlighted for the cutting-edge technologies. For instance, the company develops Max Speed Zone technology to speed up websites, utilizes Softaculous installer for 1-click Drupal installation and update, and offers a large number of advanced features including SSH, Google App integration and McAfee email protection. The price of the services starts from $3.49/mo.
3) Arvixe
To ensure the best possible environment for running Drupal, Arvixe has configured its servers with all the features and technologies required to guarantee performance and security. Paying $2.8/mo by applying the coupon code BWH360, webmasters have access to cPanel control panel, unlimited disk space, R1Soft backups, as well as 24x7 technical support which is available via phone, email and live chat.
4) HostMonster
HostMonster integrates Mojo Marketplace to enable people to install Drupal, purchase themes and install modules easily. Offering the options of shared, VPS and dedicated server hosting, the company ensures that there is enough room for websites to grow. The shared plan is purchasable at $3.95/mo, coming with unlimited hosted domains, cPanel, $250 marketing credits and an anytime money-back guarantee.
5) WebHostingHub
As a leading web hosting provider for open source projects, WebHostingHub has optimized its platform to be stable, secure and fast. For example, the company utilizes the latest versions of PHP, MySQL and Apache web server. Being available from $1.95/mo, the all-in-one shared plan offered by WebHostingHub includes Softaculous, cPanel, 90 days full refund guarantee, and a personal on-boarding call which guides beginners through setting up their accounts.
Follow this link to read details about Drupal and the web hosting providers.
About PHPMatters
Managed by a team of developers and technical writers, PHPMatters is a leading PHP resource site dealing with all the issues related to PHP coding, PHP scripts and web hosting.