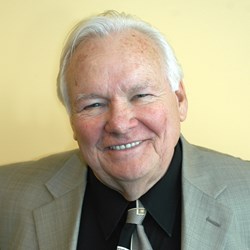 One does not have to submit to a field sobriety test
Orange County, CA (PRWEB) October 31, 2013
Founder Attorney Bettina Yanez of Yanez & Associates launched a video titled, "Best DUI Lawyers in Orange County CA". In the video, DUI defense attorney Thomas Connor explains what an individual's rights are and reviews the "do's and don'ts" when being pulled over for a DUI.
Attorney Thomas Connor handles Driving Under the influence (DUI) cases in Southern California. Attorney Connor explains that a peace officer will pull one over if the officer observes a driver violating the California vehicle code. The violation can be as simple as having a tail light out or swerving within a lane.
If pulled over one should cooperate with the officer; moreover, knowing the following points can be advantageous in a DUI case.

One must render the driver's license, registration and insurance when asked.
If the officer smells alcohol the officer has probable cause to ask the driver to exit the vehicle. The officer will then conduct a "horizontal gaze nystagmus test" which is taking a pen or small flash light and slowly moving it horizontally back and forth in order to test the for jerky eye movement, which can indicate intoxication. For this test one does not need to consent, the officer has the right.
Next the officer will ask the driver to submit to a "field sobriety test," However, the driver does not have to submit to the field sobriety test. As a result the driver will be arrested. Once at the police station the driver is required to submit to one of the tests. Refusing to submit to a test after the arrest will result in the suspension of the driver license by the department of motor vehicles.
DUI Attorney Thomas Connor has been practicing law in California since 1971 and has more than 40 years of jury and court trial experience.
DUI Defense Attorney Thomas Connor is available for all of Orange, Los Angeles and Riverside County DUI defense cases.
For the Spanish speaking community the DUI defense Attorney in Orange County CA has also posted the information on http://www.abogadofamiliadivorcio.com/la-defensa-de-dui/mejor-abogado-de-dui-en-el-condado-de-orange-ca/
About: Bettina Yanez & The Family Law Offices of Yanez & Associates
Yanez & Associates is an Orange County Law Firm that handles a wide variety of family law, Criminal Law, Elder law; Personal Injury cases. The founding attorney Bettina Yanez is a California Certified Family Law Specialist serving the communities of Orange County, Los Angeles County and parts of Riverside County, California.
Additionally, the firm provides legal assistance to individuals in cases involving juvenile defense, juvenile delinquency and expungements. For a free consultation or to learn more about the Family Law Offices of Yanez & Associates call (714) 971-8000 or use the Online Contact Form.