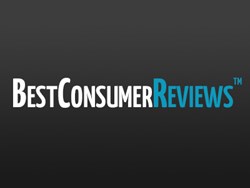 View the Dutch Oven Reviews online at BestConsumerReviews.
Baltimore, MD (PRWEB) January 22, 2014
The consumer-based product reviews company, BestConsumerReviews.com, revealed the release of their 2014 dutch ovens reviews. The editorial staff at Best Consumer Reviews rates dutch ovens on a range of aspects that are important to customers including how it seals, the materials used and overall quality. To look over the full reviews and to see how the best dutch ovens compare to each other, please visit BestConsumerReviews.com online at:
http://www.bestconsumerreviews.com/dutch-oven-reviews/
According to Vince Black, the Editorial Director for BestConsumerReviews.com, "Dutch ovens are a favorite among campers, but they also get a lot if use in kitchens around the world. Users love their ability to retain heat, seal in moisture, and distribute heat evenly. Purchasing a quality dutch oven usually means conducting thorough research and that's exactly what the BestConsumerReviews.com team has provided."
Every year, the dutch ovens reviews are conducted, the editorial staff at BestConsumerReviews.com concentrates on a number of key features that are essential to consumers. Following an in-depth analysis the top pick for the best dutch ovens went to Lodge EC6D53 Enameled Emerald 6 Quart Dutch Oven. The chip resistant porcelain enamel construction is great for baking, roasting and marinating. The fact that its oven safe up to 400 degrees makes this a favorite among customers. The leading dutch ovens can be compared online at BestConsumerReviews.com at:
Dutch Ovens Reviews - BestConsumerReviews.com
About BestConsumerReviews.com
BestConsumerReviews.com is the top rated shopper reviews website that is centered on providing independent reviews of products and services. The experts at BestConsumerReviews.com rank each product based on a set of aspects that are essential to the consumer buying the product or service. Shoppers can quickly find the reviews they are searching for on the BestConsumerReviews.com website. There are hundreds of independent reviews of consumer-based products and services available on BestConsumerReviews.com.