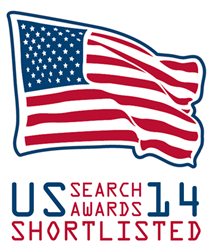 The team at No Risk SEO Inc. feels honored to be shortlisted for such a prestigious award. - Jason Hawkins
Coral Springs, FL (PRWEB) September 09, 2014
Thousands of companies on a daily basis offer PPC management services. However, only a handful are able to produce an extreme ROI. Being recognized by industry leaders as running one of the best PPC management campaigns in the world is an enormous accomplishment.
The team at No Risk SEO Inc. has made the shortlist of this prestigious award ceremony going against agencies that manage Intel's campaign, HSBC's campaign, Microsoft's campaign, among other well known dominant entities.
The US Search Awards Best PPC Campaign shortlist can be found here.
Pubcon — named a Forbes must-attend conference and an Inc. top conference for growing your business — is one of the biggest and boldest international gatherings of optimization and new media innovators ever assembled.
Since 2000, Pubcon has been bringing the very best in online marketing and SEO to countless attendees from over 130 different countries.
The 2014 US Search Awards ceremony will take place at Treasure Island on Wednesday 8 October 2014 during Pubcon Las Vegas and will be the biggest celebration of search, PPC and digital marketing in the USA attracting hundreds of entries from some of the leading search and digital agencies and professionals from across North America and beyond.
"The number and standard of entries has been extremely high this year, so well done on making the shortlist, which is an amazing achievement in itself." - Sarah Collins of Don't Panic Media.
The awards ceremony will take place on Wednesday 8 October at Treasure Island, Las Vegas.
On a daily basis No Risk SEO Inc. consults with numerous businesses to teach them how to take advantage of these proven techniques and strategies which helped land them on the shortlist.
For more information about eCommerce PPC campaigns, click here.