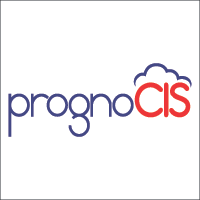 Virtual Contact Center's flexible, web-based system administration capabilities enabled Bizmatics to offer a highly improved customer experience.
San Jose, CA (PRWEB) October 20, 2015
Bizmatics Inc. today announced that it has re-engineered their support systems for its Electronic Medical Record (EHR) software, PrognoCIS, by deploying 8x8's Virtual Contact Center (VCC) solution. While strengthening its commitment to provide more efficient and enhanced EHR software support to its customers, Bizmatics investment in 8x8's cloud solution represents a continuing shift toward cloud-based and interoperable Healthcare IT services—embracing feature-rich, cost-effective solutions that will benefit healthcare patient services.
To best support PrognoCIS EHR users, Bizmatics needed to offer enhanced call handling and improve customer experience capabilities. VCC'sweb-based system administration capabilities enabled Bizmatics to offer a highly improved customer experience.
Selecting a cloud-based phone system was a natural choice for Bizmatics, since it also delivers PrognoCIS software suite via the cloud. The selection criteria were feature richness, flexibility, HIPPA compliance, scalability and value. 8x8 was the frontrunner across all five areas. Specifically, call tracking and reporting to help make staffing more efficient, and 8x8's management tools have already dramatically increased agent productivity.
Bizmatics went live with VCC in July after only two months. Andrey Ostashko, Bizmatics' Support Director said, "VCC is a well-engineered, sophisticated solution that is known industry-wide for its quality, security and reliability.Working with 8x8 has been a positive experience, and VCC has had an immediate, meaningful impact on our business."
Using the tools built into 8x8's VCC, Bizmatics will be able to more effectively manage a support center and meet customers' expectations for excellent PrognoCIS support.
About 8x8, Inc.
8x8, Inc. (NASDAQ:EGHT) is the trusted provider of secure and reliable enterprise cloud communications solutions to more than 40,000 businesses operating in over 100 countries across six continents. 8x8's out-of-the-box cloud solutions replace traditional on-premises PBX hardware and software-based systems with a flexible and scalable Software as a Service (SaaS) alternative, encompassing cloud business phone service, contact center solutions, and conferencing. For additional information, visit http://www.8x8.com, or http://www.8x8.com/UK.
About Bizmatics, Inc.
Bizmatics develops of PrognoCIS Electronic Health Record software to improve healthcare productivity for medical practitioners and healthcare providers. PrognoCIS is more than just an EHR by including medical records, billing and practice management services. Headquartered in San Jose, CA, PrognoCIS EHR and other products are used by thousands of medical professionals across the US including Alaska, Puerto Rico and the Caribbean. Learn more at: http://prognocis.com
Media Contact:
James Metzger
Marketing Director
Bizmatics, Inc.
Phone: 408-873-3030 x211
###