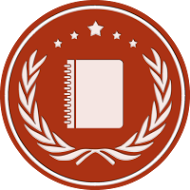 Coppell, Texas (PRWEB) March 18, 2015
Recently, 10 Best CRM selected top CRM companies in a variety of categories, including the Best Enterprise CRM Solution companies. Compiling the list of top 10 CRM companies is part of the organization's ongoing commitment to honor industry leaders for their accomplishments. The following is a set of brief descriptions of the top three companies on the list—Clear C2, Infor Epiphany and Kana.
Clear C2, located in Coppell, Texas, tops the list and can thus be seen as the Best Best Enterprise CRM Software company. Clear C2 makes it easy for enterprises to manage and expand accounts, as well as find new leads. It provides help with customer service, marketing and sales automation, business intelligence, mobility, and asset management. All of these aspects help to organize and streamline various facets of a business. Additionally, there is a mobile app that can be utilized on any tablet or smartphone, as well as a variety of other interfaces, with no additional fees to be paid.
Second on the list is Infor Epiphany, a leading enterprise CRM solution based in New York, New York. Infor CRM Marketing Management is used by marketing managers all over the world and is known to be a potent and scalable type of software. It contains a marketing calendar and planning tool to enable clients to see programs, activities, and budgets. These calendars are shared across not only departments, but regions and nations as well, so that companies can gain insight into marketing campaigns. Administrators can control all sorts of factors, such as advanced configurations, currencies, multiple languages, rules for business, and templates for workflow; these configurations can easily be altered when the company's needs have changed.
Kana, located in Santa Clara, California, is third on the list and concentrates on growing businesses by zeroing in on the complex relationship between customers and the owners of enterprises. As a best best enterprise CRM software, Kana provides a unique and very useful platform that integrates a variety of systems that focus on continuous and excellent customer service. Kana provides applications that concentrate on chat, social media streams, knowledge management, mobility, and case management. They offer straightforward processes within their software to aid business owners in every step of a sale from the beginning to the end. They also understand the importance of mobility and are available to business owners through tablet and smartphone applications.