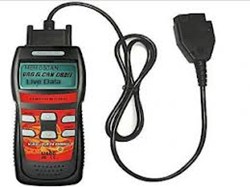 Even the basic units when used properly can detect a problem and provide solutions for repair
Memphis, Tennessee (PRWEB) August 15, 2013
Diagnosing automobile problems is a task usually paid for by consumers when hiring mechanics. These reviews of auto problems can now be completed at home if vehicle owners have the right tools. The GotEngines.com company has launched its best entry level OBD2 scanner reviews online at http://www.gotengines.com/blog/reviews/obdii-scanner-reviews-obd-2-scanner-diagnostic-code-reader.
These entry level units are reduced in price through some online sellers. The review includes this price information as well as discounts that may not be published by some companies.
Purchasing a basic unit that provides the functions that a car owner can use to detect potential problems could save hundreds a year in car repairs, according to the review posted online.
"Our primary business is selling engines and we've ventured into helping our customers maintain these after installs are finished," said an engine spokesman for the Got Engines company.
Advanced auto diagnostic scanners are typically used by automotive companies when diagnosing module failure or other computer problems. The OBD II code series developed in the 1990s has been expanded to include the CAN system for newer vehicles. A car owner who is searching for a way to read error codes from these systems can still benefit from a basic unit.
"Even the basic units when used properly can detect a problem and provide solutions for repair," the spokesman added. The review includes direct links to discounted items found online that have been selected specially for owners of cars with higher mileage.
The OBD2 scanner review series is the first part of a new series that features some of the best products consumers can purchase to maintain the integrity of new or used vehicles.
About GotEngines.com
The GotEngines.com company provides immediate sales and shipments for its used engines inventory online. This company provides consumers with a way to research before purchase on the company website. There are now more than 1000 published pages that can be reviewed by engine buyers prior to placing engine orders. The GotEngines.com resource is now one method used by customers to find pricing, warranty information and other data that is helpful during the purchase process. This company accepts phone calls from its national number to provide its customers with immediate service.