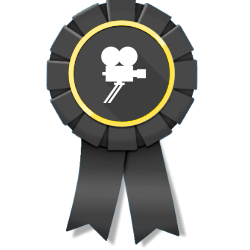 NEW YORK, N.Y. (PRWEB) July 28, 2015
Once again, 10 Best Production has identified some of the leading explainer video production companies in the industry, naming SocialFix as the premier company on the list. The acclaimed organization performs detailed assessments of all of the best explainer video production firms in business.
SocialFix is a leading explainer video production firm that is based in a New York, New York. The company specializes in web design, but also offers a variety of related services. For example, explainer video creation is another significant part of SocialFix. SocialFix works with small businesses as a means of aiding them in enhancing their digital marketing practices. They use a combination of smart video production, branding, mobile application, SEO (search engine optimization) and web development techniques to assist their clients.
Big Drop Inc., also located in New York City, is 10 Best Production's first runner-up on its list of the best explainer video production firms. When a business wants to detail its services and products to prospective customers, explainer videos can often do the trick. If a business is searching for an innovative and effective explainer video, Big Drop Inc. can make it happen for them. They help their clients "explain" who they are in highly concise and clear manners.
Demo Duck of Chicago, Illinois is 10 Best Production's number three selection for the best explainer video production agency. Demo Duck collaborates with companies of all sizes to help them produce professional, interesting and efficient explainer videos. The agency has successfully made videos for noteworthy names such as Lowe's, Netflix, Dropbox and Panasonic. But the list doesn't end there. The video designers on the Demo Duck team are extremely skilled and devoted professionals who give 100 percent to every job—regardless of the size of the client.
The remaining first-rate explainer video companies that are on 10 Best Production's list are Poptent in Philadelphia, Pennsylvania; Epipheo in Cincinnati, Ohio; Simpleshow in Miami, Florida; Explainify in Fayetteville, Arkansas; Fire Starter Videos in Hollywood, California; Broadcast2World in Piscataway, New Jersey; and Illustrate IT Video in Ontario, Canada. The organization also gave special recognition to highly talented explainer video firm Primeau Productions in Rochester Hills, Michigan. When a business is in need of a polished, attractive and clear explainer video, any of these companies can easily come through. These digital marketing companies are all at the top of the field and represent viable options in the marketplace.