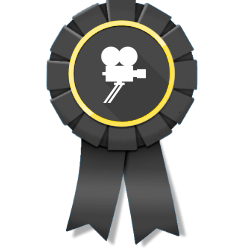 NEW YORK, N.Y. (PRWEB) October 26, 2015
Video production ranking and review website 10 Best Production recently announced the Best Explainer Video Production Firm in the United States for the month of October. Big Drop Inc. took top honors as the Best Explainer Video Production Agency, with SocialFix and Demo Duck rounding up the top 3.
10 Best Production is the video production arm of 10 Best Network LLC, an online platform dedicated to reviewing and ranking the efforts of online marketing agencies. 10 Best Production comprises a staff that has decades of combined video production experience, and it uses a systematic review template for creating its Top Production lists.
Manhattan-based Big Drop Inc. gets the #1 title based on its outstanding work with clients in a major corporate hub. As a top explainer video production agency, Big Drop Inc. has distinguished itself by creating superior explainer videos that include animations and closed captioned text, among other elements. Big Drop Inc. also provides online branding, website design, and search engine optimization (SEO). Its clientele has included Lily, Aura Glass, Sevva Home Luxuries, Isaac Katz, Salmons, DDS Connections, and Solosell.
SocialFix is #2 on 10 Best Production's list of leading explainer video production firms. SocialFix is particularly adept in combining multimedia technology with social media marketing on platforms like YouTube and Facebook. Also, SocialFix's explainer videos are available in code, thus making it easy to embed into webpages for publishing or sharing. In addition, its videos can be adjusted to accommodate the screen resolutions of smartphones or other mobile devices. Companies that have relied on this agency's services include the Executive Women's Forum, the United Supply Corporation, vibe-a-thon, PinkTie, Borax Paper Products, Inc., and the National Multiple Sclerosis Society.
Demo Duck, which takes third place on 10 Best Production's list of best explainer video production agencies, is notable for the healthy dose of humor it injects into its videos. The elements of humor usually appear in the form of funny quotes, which light up the subject matter and make for an effective marketing tactic. So far, Demo Duck has created over 300 handcrafted explainer videos. One of its clients was Crazy Egg, for whom the company was able to generate an additional monthly revenue of $21,000. Other Demo Duck clients include Dropbox, Lowe's, Netflix, Panasonic, Zencash, Zipongo, and the Fridge Buying Guide.