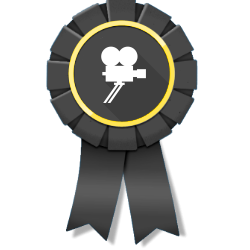 Chicago, Illinois (PRWEB) March 25, 2015
10 Best Production, a group of market researchers, advertisers and creators of web content, has announced the winners of its Best Explainer Video Production Firm awards. The award recipients include three leading firms: Demo Duck, Poptent and Epipheo Studios.
To determine the award winners, 10 Best Production's judges—who are all experts in their field—used a number of quantitative and qualitative guidelines for the explainer video category. An explainer video announces to the public what the mission of a cause is, what a company or organization does, or aims to energize employees or the inner circle to embrace a project or do better.
Here is a description of the three top contenders in this category. Number 1 on the list is Demo Duck of Chicago, Ill. As a best explainer video production business, Demo Duck strives to create videos that "tell a story, educate customers, explain the complex, and humanize brands." The firm, like all video production firms, writes scripts after asking clients what they want to convey to the people who view the video. Then it selects the actors and chooses the location before shooting and editing the video. Among the companies for which Demo Duck has done videos is Netflix, for which it did a video about its new streaming TV service that delivers TV programs to Blu-ray players, Smart TVs and game consoles. For VWO, Demo Duck made a video that explained the company's product that allows people to see how potential changes in their websites will work without changing code.
Poptent, a leading explainer video company based in Philadelphia, Pa. is Number 2 on the list. Some of the videos it has created include "A Letter to Mom" for Famous Footwear for Mother's Day; an explanation of the "Quick Connect System" for Black and Decker power drills; and for Hormel Foods, the "Black Label" bacon video about a drummer in a rock band who is passionate about bacon and cooks it in many ways.
Epipheo Studios of Cincinnati, Ohio is Number 3 on the list of best explainer video production companies. Among its videos is a 2:16 animated one about Stackato software by Active State. Stackato software allows software creators to launch to the public without problems and without needing the help of IT (information technology) personnel. Among Epipheo's other clients have been Firefly and Hertz, car rental companies. To investigate the leading explainer video production business and choose a video company, businesses can turn to 10 Best Production's list of top explainer videos.