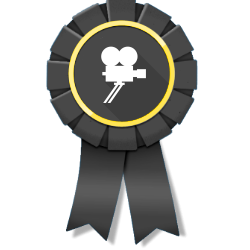 NEW YORK (PRWEB) January 27, 2016
10 Best Production, an established awards organization, is pleased to announce the results of its monthly video production award. Recently, 10 Best Production completed its latest analysis and selection for the leading explainer video production firm options available, selecting Big Drop as the top contender.
The organization's first choice from all of the best explainer video production firms for January 2016 is Big Drop Inc. in New York City. Big Drop Inc. is a prominent marketing firm that specializes in helpful explainer videos. These types of videos can be highly beneficial for providing details on innovative products. The team at Big Drop Inc. frequently produces in-depth animation videos that can offer useful information about products that are newly available from a brand. This full-service company also offers online marketing, website design and branding services.
SocialFix, a leading explainer video production company that's also located in New York City, took the second spot on 10 Best Production's list. This firm also concentrates on Internet marketing, branding and video production. They produce comprehensive explainer videos that provide potential customers information regarding available services or goods. The company collaborates with clients and companies of all different sizes. They also sometimes even work with not-for-profit organizations.
Demo Duck is in third place on 10 Best Production's January list. The Chicago, Illinois-agency is yet another firm that works with small, medium-sized and large clients. In its work as a top explainer video production firm, Demo Duck makes detail-oriented and effective explainer videos that serve a wide array of purposes. Some of them function as training videos for staff members of companies. Some of them offer explanations for services and goods. Demo Duck has created more than 300 videos over the past few years. Their clients have included Dropbox, Lowes and Netflix.
Some of the other explainer video firms that were acknowledged by 10 Best Production in January 2016 include Poptent in Philadelphia, Pennsylvania; Broadcast2World in Piscataway, New Jersey; Epipheo in Cincinnati, Ohio; Simpleshow in Miami, Florida; Explainify in Fayetteville, Arkansas; Fire Starter Videos in Hollywood, California; and Illustrate IT Video in Ontario, Canada. Explainer videos are a big focus for all of these acclaimed agencies. These agencies are never limited just to explainer video production, however. They also have staff members who are experts in everything from video marketing and flash animation to storyboarding and scriptwriting.
The employees who work for 10 Best Production assess and evaluate explainer video marketing companies on a regular basis. They do this to inform the public about the high caliber work that is available in the marketplace.