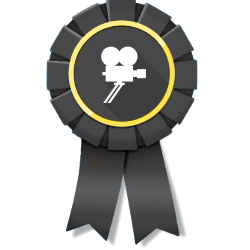 NEW YORK, N.Y. (PRWEB) September 22, 2016
10 Best Production has created a new monthly award system that ranks the best firms for producing premium explainer videos. The top 10 winners for the month of September were chosen, with Big Drop Inc in first place, SocialFix in second, and Simple Story Video in third.
Businesses need much more in the modern world to stay successful in the highly competitive marketplace. The internet is a wonderful tool for businesses, but it is also a vast wasteland where every tool is vital for maximizing attention to a brand. Explainer videos are a great way to draw focus to a business, and marketing firms that can create such content are perfect for boosting brand recognition and reputation.
10 Best Production uses a complicated algorithm to determine the value of each production firm at the start of every month. Only the most premier firms are analyzed, so every member of the top 10 is going to provide amazing service. Here is an outline of the top three winners in the explainer category.
Big Drop Inc is the No. 1 company on 10 Best Production's list of best explainer video production businesses for the month of September in 2016. Big Drop Inc is one of the most well-known names in the marketing industry. They take great pride in their ability to create stunning explainer videos that measurable boost the recognition of a brand. They are deeply skilled at creating content that is both easy to understand and maximally engaging, and they have an incredible well of cumulative experience in the field.
SocialFix is a leading explainer video production firm based in New York, N.Y. They have a stunning reputation for their ability to provide their clients with fully comprehensive explainer videos that not only create buzz around a brand, but they do so in a way that is positive and extremely cost-efficient. Their goal is to provide a positive ROI for their clients, and they have plenty of experience doing just that.
As a top explainer vide production firm, Simple Story Video understands the true value of a premium explainer video. The company works hard to bring that same level of quality to every video it produces, regardless of the size or complexity of the scene. Explainer videos are a great form of marketing and advertisement, and Simple Story Video knows how to create content that will draw the desired attention.
For more details about this month's list of award-winning firms, visit http://www.10bestproduction.