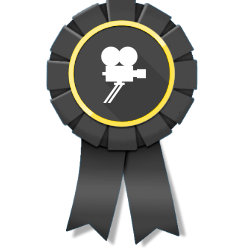 PHILADELPHIA, Penn. (PRWEB) June 29, 2015
10 Best Production is acquiring a great deal of fame for its rankings that it has come to assign annually to the top companies in different areas within the video production industry. Recently, they shared their list of 10 companies that could qualify for the title of Best Explainer Video Production Firm. These companies have all demonstrated excellence, and the following is a brief description of the top three companies within this prestigious list of 10.
The third firm on the list is Poptent, based in the city of Philadelphia, Pennsylvania. As a top explainer video company, Poptent understands how important it is for a great explainer video to be available to any given client. If a concept needs to be explained online, sometimes words are just not the best way to get the message across. An explainer video from Poptent can be much more effective in communicating with target audiences and serving the best interests of the client. They have worked well with companies such as American Express, FedEx, and Amazon, and they are also happy to create stellar videos for companies that are not as well-known.
Demo Duck, which is based in Chicago, Ill., sits at number 2 on the list. This leading explainer video production firm has a truly unique gift in terms of expressing and explaining commercial concepts. They are capable of making all sorts of films, whether a client wants an explainer film to feature animation or live action. They have many satisfied clients and would like to add more to their list. They are truly devoted to promoting brands and helping their clients achieve the maximum amount of success.
SocialFix, located in New York, N.Y., occupies the top spot on the list and can thus be considered the leading explainer video production firm. SocialFix ensures that all of the content of its videos is creative, as well as original. Their talented graphic designers present the world with unique artwork and ingenious animations that make the videos truly spectacular. They also emphasize flexibility, meaning that the videos can be viewed using all sorts of different digital formats. Therefore, people can watch them easily from desktops, laptops, and mobile devices.