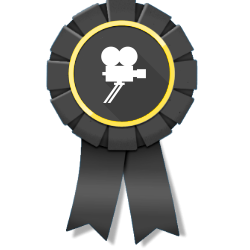 NEW YORK, N.Y. (PRWEB) August 22, 2016
10 Best Production is pleased to announce Big Drop Inc as the top winner in its August 2016 awards for Best Explainer Video Production Firm.
There are a lot of businesses that could benefit from an explainer video that details their brand or product. Explainer videos are becoming increasingly popular in the online landscape, and they offer a unique path of communication between companies and their customers. There are many different explainer video production firms out there, and they all make it seem as if they are the best in the business. The wide spectrum of service providers has made it nearly impossible to pick the best from the chaff, so 10 Best Production decided to start a monthly award for the best explainer video production firm.
The 10 Best Production monthly award for the top 10 best explainer video production agencies will be updated at the start of each month. This will help the market stay informed of any changes as the service providers continue to grow and evolve. The top three winners for August of 2016 are detailed below.
Big Drop Inc, the top explainer video production firm for August, is a marketing agency located in New York City. They focus on creating explainer videos that are clear, concise, and engaging. They want to be sure the content is absorbed by the potential customers, and they work hard to keep their content of the highest quality. They also provide a wide range of other online marketing services.
Also on the list of best explainer video production companies honored for August is SocialFix. The company, which is located in New York City, serves a wide range of business clients from both New York and New Jersey. They have spent years understanding how certain marketing techniques are able to increase sales and customer engagement. They work closely with their clients to guarantee the proper mode of communication is being used in a tone and style that reflects the brand.
Simple Story Video is a leading explainer video production company headquartered out of Ontario, Canada. They are made up of a simple group of professional marketers who understand how to optimally create video content that will boost the visibility and reputation of any brand. They have supplied explainer videos to a large number of industries, including healthcare, finance, government, education, aerospace engineering, and professionals services.
For more information about the companies mentioned in this press release, please visit http://www.10bestproduction.com.