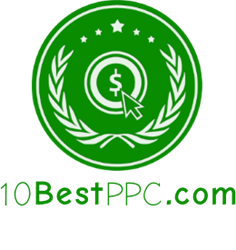 WASHINGTON, D.C. (PRWEB) February 18, 2016
Recently, 10 Best PPC named Qorvis, Expediteclicks, and Zooliad to the top spots on its list of Best Facebook PPC Management Firms. Such recognition is meant to highlight companies that provide excellent pay-per-click (PPC) services to clients who wish to strengthen their online marketing efforts via Facebook.
A division of San Francisco-based 10 Best Network LLC, 10 Best PPC focuses on PPC management. It comprises professionals and experts from across the United States who have worked in various segments of online marketing for several years. The team uses the 10 Best PPC Analytic Review to rate PPC firms by using several qualitative and quantitative ranking points.
According to its methodology, 10 Best PPC ranked Qorvis the top Facebook PPC firm in the country. Based in Washington, D.C., Qorvis is actually a full-fledged communications firm, with services that include branding, events management, crisis communications, media buying and training, reputation management, public relations, search engine optimization, and website design. Its wide range of services—coupled with its alliance with communications conglomerate MSLGROUP—is what particularly makes Qorvis a company hard to surpass in the online marketing world. Its clients have included Sprint, Ringling Bros., AAMCO, Association of Equipment Manufacturers, Blackboard, BlueCross BlueShield, and Centers for Disease Control (CDC).
Coming in second on the list of best Facebook PPC management firms is Orange, California-based Expediteclicks. With its tagline, "Just a Click Away," the company's strength lies in its virtually singular focus: PPC advertising. On Facebook, Expediteclicks ensures that the ads are in compliance with the social network's terms and conditions, and that clients will get the exposure needed on the Internet. Also, analytics tools are deployed to monitor the success of the ads.
Zooliad is ranked third on 10 Best PPC's list. Zooliad, a leading Facebook PPC business based in Temecula, California, counts several types of marketing apart from Facebook PPC, such as direct mail, email marketing, Google AdWords campaigns, radio and TV commercials, and TruView instream commercial ads for YouTube. At its very core, Zooliad is primarily a website design company. Using WordPress, the agency can develop websites that are optimized for any device, from smartphones and tablets to laptops and desktop PCs. Zooliad has counted PicEnhance, Church of the Cross, Forte Build and Design, and Fausto's Bail Bonds among its clientele.
For more information, visit http://www.10bestppc.com.