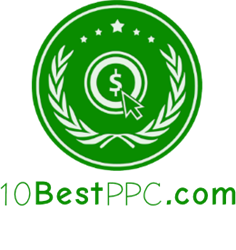 ORANGE, Calif. (PRWEB) May 19, 2016
10 Best PPC recently named winners for its Best PPC Management Firm Awards for May 2016. The award winners in this category are Expediteclicks and Zooliad, which are well-regarded in the industry for their work.
Social media marketing has rapidly become an integral part of most companies' overall marketing strategy. Having a strong social media presence is an important way to connect with customers, inform them about new products or services, and to build trust. However, simply managing a social media profile by itself is leaving an opportunity at the door. The biggest social network in the world, Facebook, offers a pay per click advertising platform. To help businesses find the best pay per click management firm for this massive social networking site, Best 10 PPC has arranged a monthly awards system to showcase the best Facebook PPC management firm services.
As the Best Facebook Pay-Per-Click firm, Expediteclicks helps customers with building profitable, long-lasting campaigns on the most popular social network. If a business isn't currently advertising on Facebook's pay per click platform, it is possible that they're leaving money on the table. Pay-per-click campaigns can reach new user demographics and showcase services and products that these individuals otherwise might have never heard of. Expediteclicks is staffed by digital marketing experts who know how to take a currently existing campaign and make it profitable, or build a new campaign totally from scratch. This Facebook PPC management company can also help businesses with their landing pages, as this is an integral part of the success of any campaign and optimizing it is of extreme importance.
Zooliad, another contender on the list of best Facebook PPC management businesses, is based out of Temecula, California. This agency can provide customers with campaign management that far more often than not leads to a highly profitable campaign. Staffed by experts with years of collective experience in the online advertising industry, Zooliad maintains a competitive edge by staying up to date with current marketing and demographic trends. By keeping a finger on the pulse of the current developments of the digital marketing world, this agency is able to better serve their clients. Zooliad specializes in keeping pay-per-click bids low to maximize profits for their clients, and it can help optimize their landing pages. In addition to PPC management, this full service Facebook PPC management firm can also help clients with local and national search engine optimization and establishing a social media presence.
For more information about this month's award winners, please visit http://www.10bestPPC.com.