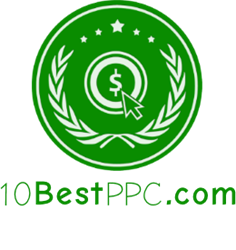 ORANGE, Calif. (PRWEB) August 25, 2016
10 Best PPC is pleased to announce the winners for its August 2016 Best Facebook PPC Management Firm awards. Expediteclicks earned the No. 1 position on 10 Best PPC's August list for this category.
Pay-per-click advertising campaigns can be an amazing help to any brand struggling to reach their customers. There are numerous marketing firms out there that deal with Facebook PPC campaign management, and those brands have helped many businesses bring in new streams of revenue at a relatively high ROI. It can be hard to determine which of the many marketing firms out there is the best. And this why 10 Best PPC started a new monthly award for the Best Facebook PPC Management Firm.
Each month, 10 Best PPC consolidates a list of the most prominent and well-known PPC marketing brands, and they rank those brands based on a number of metrics and different statistical analyses. The list is updated every month to ensure accuracy, and the top three winners for the month of August 2016 are listed below.
Expediteclicks, the leading Facebook PPC agency for August 2016, is headquartered in Orange, Calif. They focus their PPC management services on one of the largest social media platforms that exists, and that platform is Facebook. They have massive amounts of experience when it comes to taking advantage of Facebook and the incredible advertising opportunities it offers. They have made it their goal to learn everything about Facebook's advertising services so they can pass that knowledge on to the customer through targeted campaigns.
Zooliad is the second-place winner for August of 2016, and they are located in Temecula, Calif. As a top Facebook PPC management firm, Zooliad takes great pride in its ability to use keyword analyses and demographic studies in order to determine the most effective PPC campaign strategy before it even starts. Zooliad is a great option for those who need to boost the efficiency of their online presence.
KineyStreet makes up the last of the top three leading Facebook PPC agencies, but they are certainly worth the spot. They specialize in managed ads for Facebook, and they are well-known for their ability to optimize their content to be seen on both web-based browsers and mobile platforms. They also keep their ads easily updatable in order to prevent stagnation in the campaign. They want to keep their PPC services in a constant state of evolution.
For more information about this month's well-deserving award winners, please visit http://www.10bestppc.com.