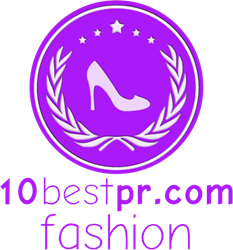 NEW YORK, N.Y. (PRWEB) June 25, 2015
10 Best PR is becoming increasingly well known for developing its list of exemplary companies in various parts of the PR industry. Recently, they revealed their list of top 10 contenders for the title of best fashion PR firm. The following is a short description of the top three companies, all of which are great entities in terms of fashion PR.
Kenwerks is third on the list of high-ranking fashion PR firms. Based in the city of New York, New York, they understand how important it is for people to know about a fashion business in order for it to succeed. A business can have the greatest product, but without good word of mouth, they will not be successful. This agency knows just how to take what their clients have to offer and communicate this to potential customers in order to bring success and popularity to brands and expand customer bases of their clients.
KCD Worldwide, based in New York, New York, is the second company on 10 Best PR's list. As a top beauty PR firm, KCD Worldwide is completely aware of just how important first impressions are in the fashion industry, and they will help their clients make the right one, so that they ultimately achieve success. They will make sure that their clients come across to potential customers exactly how they want to present themselves, which will ultimately lead to a larger customer base and higher profits. This is a great choice for any fashion company who is looking to boost PR.
Be Social PR heads the list and can thus be considered the leading beauty PR firm. Be Social PR knows exactly how to make its clients succeed in the fashion industry. They know just how to tailor their campaigns, whether their clients are new to the fashion industry or seasoned veterans. They know all sorts of techniques to make their clients stand out among the crowd and achieve success in the very competitive fashion industry. Any business in the fashion world who is looking to boost and bolster PR should definitely give this company a call. This will prove to be a good move that the client will never regret.