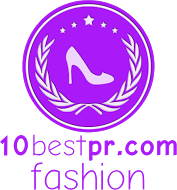 BEVERLY HILLS, Calif. (PRWEB) April 12, 2016
10 Best PR has selected its choices for the top fashion PR business category for its new monthly award for April 2016. It chose Couture Public Relations in Beverly Hills, California as the best fashion PR firm. 10 Best PR is an online organization that assesses and ranks prominent publicity firms on a monthly basis.
Couture Public Relations is well-deserving recipient of the honor 10 Best PR has bestowed on the nation's best fashion PR firms. It is a prestigious fashion publicity agency that represents a wide range of skilled lifestyle, fashion and beauty clients. The team at Couture Public Relations works hard to help their clients make bigger names for themselves within the vast fashion and entertainment universes. The publicists on the staff at Couture Public Relations help all of their clients get in touch with key bloggers, editors, public figures, stylists and photographers who can help market them.
10 Best PR chose New York, New York's Now and Zen PR to fill its second-place slot for April 2016. Being a leading fashion PR firm, Zen PR concentrates on strengthening-brand awareness for fashion clients. The staff members at Now and Zen PR are knowledgeable about social media management, product placement, classic public relations techniques and much more. They have helped their clients land coveted product placements on popular television programs including The Bachelor and Gossip Girl.
Big Picture PR, a top fashion PR firm also of New York City, has the third spot on 10 Best PR's April 2016 list. This company has three offices: one in the Big Apple, and two in Los Angeles and San Francisco, California. The hard-working Big Picture PR team is a great publicity option for clients that want in-depth print and digital assistance. Big Picture PR is a noted fashion PR company for clients that genuinely care about strong and positive outcomes.
10 Best PR's list includes 10 well-known fashion public relations agencies. The rest of the April 2016 list includes New York's Kenwerks, San Diego, California's Be Social PR, Los Angeles, California's Mannfolk, New York's PR Girl Inc., Los Angeles' Starworks Group, New York's AMP3 and New York's Seventh House. These full-service public relations firms are located in many key areas throughout the United States. They work diligently to help ambitious fashion brands soar.
For more information about the recent awards, visit http://www.10bestpr.com.