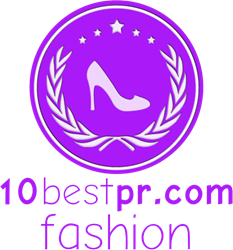 SAN DIEGO, Calif. (PRWEB) July 21, 2015
10 Best PR is a respected website that specializes in awarding excellence in the public relations realm, as its name indicates. The organization has just released its recent list of the top fashion public relations company choices in the industry.
10 Best PR chose Be Social PR as its number one pick for the best fashion PR firm. Be Social PR, a top fashion public relations firm in San Diego, California, works with a wide variety of beauty and fashion clients. Some of the specialties that are provided by Be Social PR include trade show planning, media relations, press collateral, social media management, digital publicity, event marketing and product placement.
Mannfolk, a leading PR firm located in Los Angeles, California, is second on 10 Best PR's list. Although the company operates primarily out of Los Angeles, it has a second office in New York City. The team at Mannfolk assists their fashion clients in establishing and refining their brand images, special events planning, content marketing and social media marketing. Some of the clients they have provided their services to include Nally & Millie, Avita, Honeydew Intimates, hairstylist and makeup artist Barbara Lorenz, Chella Cosmetics & Brow Bar and GENLUX Magazine.
KCD Worldwide is a New York, New York public relations agency that is in third place on 10 Best PR's list of Best Fashion PR Agencies. KCD Worldwide has catered to the marketing and publicity needs of luxury and fashion clientele for over 30 years now. Although the firm's headquarters are in New York, they also have offices in Paris, France and London, England. They regularly work with new and well-known fashion clients. The company's many areas of expertise include fashion show production, press coverage and media services.
The rest of 10 Best PR's list of the finest fashion public relations companies consists of Kenwerks in New York, New York; Red Light in Los Angeles; California, Mullens in San Francisco; California, Mariposa Communications in New York, New York; Beautiful Planning also of New York City; FashionTechPR in San Francisco, California; and, lastly, LaRue in Somerville, New Jersey. The employees at 10 Best PR assess public relations agencies as a means of aiding potential clients in finding reputable companies that are strong fits for all of their specific marketing needs.