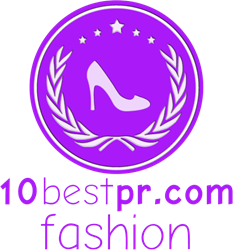 SAN FRANCISCO, Calif. (PRWEB) November 24, 2015
Recently, the November 2015 Best Fashion PR Firm Awards were published by 10 Best PR. Winners of the monthly awards are determined based on criteria pertaining to their services, success rate and past accolades, and November's line-up includes winners from America's fashion capital of New York City to the ever-chic London.
The recipient of the Top Fashion Public Relations Firm this month goes to Push PR, a leading fashion PR firm based in London, UK. The company uses leading industry knowledge and combined experience to provide a 360-degree approach to effective and interesting media campaigns. Their specialties include luxury fashion, jewelry, beauty, and overall well-being. Their focus on the digital side of the fashion PR industry guarantees that clients will able to receive maximum quality exposure and engagement with promising results.
The runner-up to Push PR is 360 PR, an impressive fashion PR firm from Boston, Massachusetts. The New England firm has evolved exponentially over the past several years, much of which can be attributed to their heavy involvement in the diverse social media and networking platforms today. They are connected 24/7 to the latest and greatest fashion PR online and want to work with their client's on a personal level in order to relate their specific goals to what's trending now and how they can capitalize on it.
Finishing out the list of top fashion public relations firms is New York City's Big Picture PR firm. Fashion PR is one marketing industry in particular where credibility cannot be feigned. Connections are everything in the world of fashion, and Big Picture has worked with a multitude of clients that can attest to the quality and effectiveness of their work. Their Manhattan location puts them in the front and center of some the biggest moments in fashion, and they are able to utilize this and their hub of resources to give clients a thorough and rewarding professional PR experience.
The list also includes Kenwerks of New York City, Be Social PR of San Diego, Mannfolk of Los Angeles, PR Girl Inc of New York City, Ink Public Relations of Austin, Texas, Pierce Mattie of New York City, and Brand X all the way in Hong Kong, SAR.
10 Best PR comprises a panel of experienced publicists who seek to find the best in the PR business and bring them to light through assessments of qualitative and quantitative ranking points that are all part of the 10 Best PR proprietary Analytic Review Algorithm.