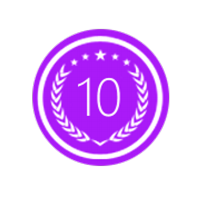 SAN FRANCISCO, Calif. (PRWEB) September 22, 2015
10 Best PR recently selected its best finance PR agency choices for September of 2015. This new award, which is given out monthly, is among the organization's ongoing efforts to offer ranking and evaluation services for all different types of public relations companies. The experts at 10 Best PR rate public relations firms in nations all around the world, the United States included.
The leader on 10 Best PR's latest list of best finance public relations businesses is the Strategic PR Group in Hong Kong. This Asian public relations company caters to financial clients. They regularly offer their diligent services to insurance agencies and banks alike. Many of their clients operate out of major cities such as Chicago, Illinois; Boston, Massachusetts; New York, New York; and Atlanta, Georgia. The team at the Strategic PR Group devises creative marketing techniques for financial companies that wish to strengthen their web identities and enhance their successes for the future.
PRIME is 10 Best PR's selection for the second-finest financial public relations agency. The staff at PRIME is composed of finance aficionados who know how to aid their clients in putting together trustworthy and reputable internet public images. As a leading finance PR agency, PRIME generally works with financial companies that would like to tweak their identities after serious economic catastrophes. Insurance agencies are typical clients of PRIME, for example. Social media management is a large part of PRIME's approach to helping their clients reconstruct their identities and brand themselves yet again.
Top finance PR agency 451 Marketing of Boston, Massachusetts is 10 Best PR's third pick on its list of the finest finance publicity agencies. While Boston is the location of 451 Marketing's head office, the firm also has a presence in both New York, New York and Los Angeles, California. The main areas of concentration at 451 Marketing are digital marketing, advertising, identity branding and analytics. Although 451 Marketing often works with finance companies, they also regularly do so with clients from various other fields, specifically medical care, education, food and hospitality. Some noteworthy past clients of 451 Marketing are household names such as GQ, The Today Show, Yankee Candle and Good Morning America.
The several other finance public relations firms that are on 10 Best PR's list are Los Angeles, California's Pinta; Chicago, Illinois' KSA; Toronto, Ontario's Strategic Objectives; Toronto, Ontario's Faulhaber; San Francisco, California's Trier & Co.; Washington, D.C.'s Levick; and Washington, D.C.'s Kglobal.